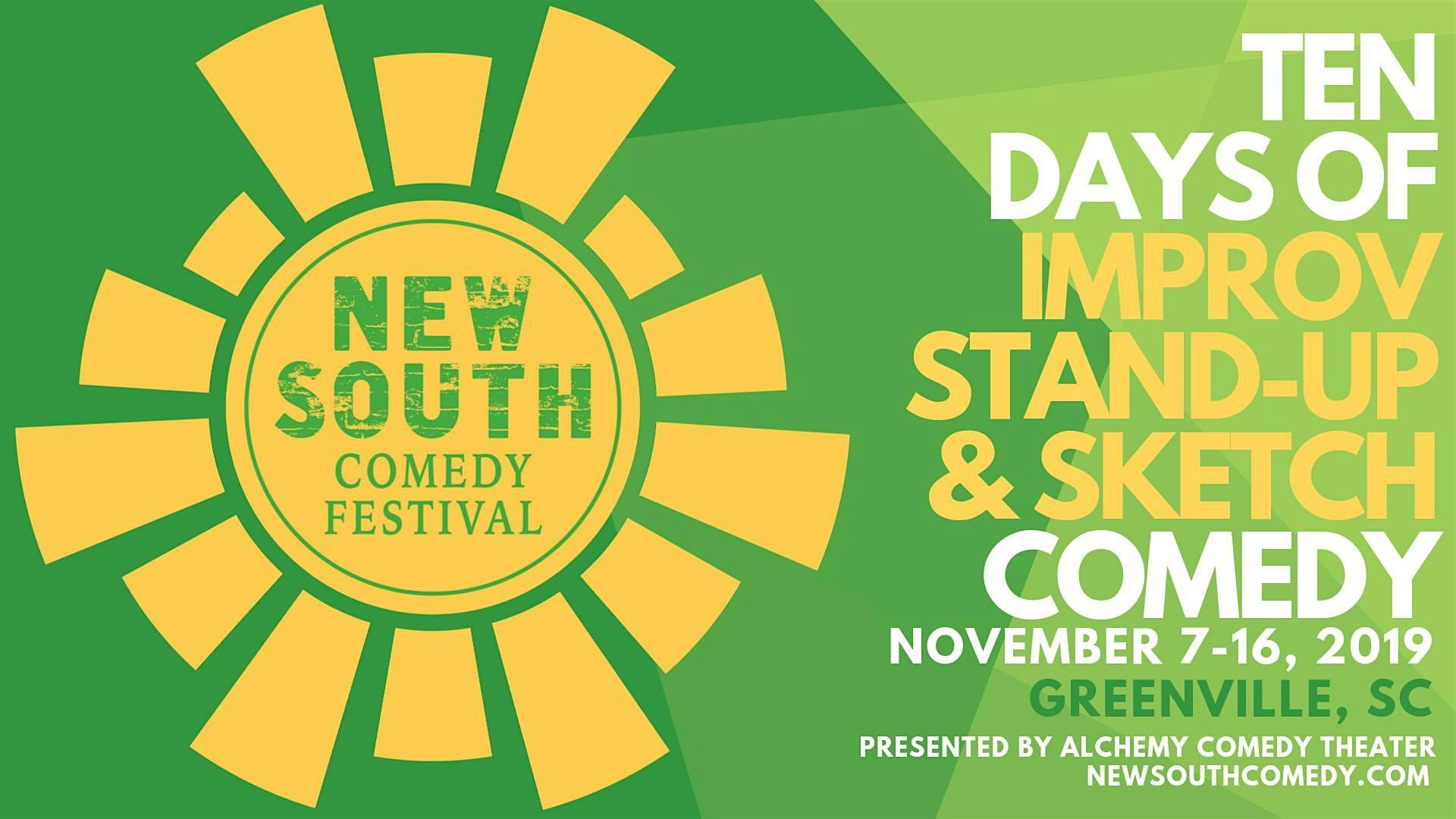 IMPROV COMEDY featuring Alchemy's Improv 201 students, Laughing Stock Improv, and Mom's New Girlfriend
Wednesday November 13, 2019 from 7:30 PM to 8:45 PM
New South Comedy Festival
10 days. 10 workshops. 24 shows. 250 performers! From November 7-16th, improvisors, stand-up comedians, and sketch comedy guests from across the country will converge on Greenville, SC for the 6th Annual New South Comedy Festival. 
Seating is limited, so it's always wise to pre-purchase your tickets online. All shows will be at the Alchemy Comedy Theater in downtown Greenville, SC. Street parking is available (if you're lucky), along with several nearby parking garages.
Comedy workshops will be held on Friday, Saturday, and Sunday on both weekends.


---
IMPROV COMEDY featuring Alchemy's Improv 201 students, Laughing Stock Improv (Greenville, SC), and Mom's New Girlfriend (Greenville, SC)

Alchemy's Improv 201 Student Showcase takes the stage to show you the intermediate levels of improv, "yes, and"-ing your fellow improvisers, and scenework.
Laughing Stock Improv is excited to be performing in New South again. They are from Greenville, S.C. and perform every second Saturday of the month. They will be playing "Meanwhile Elsewhere" a form that allows them to follow the fun of a scene and take it to any place or time.  Cast includes: Jason Underwood, Todd Janssen, Laura Sykes, Evan Harris, Austin Smith, and Anna Bowman.
Mom's New Girlfriend puts the "Slack" in Slacker with this form. A fun fast paced slice of life that shows off many characters and how they interact in their own small world.  Cast includes: Austin Wood, Callie Sharon, Chris Freeland, Jenn Maness, and Nate Oulette.
---