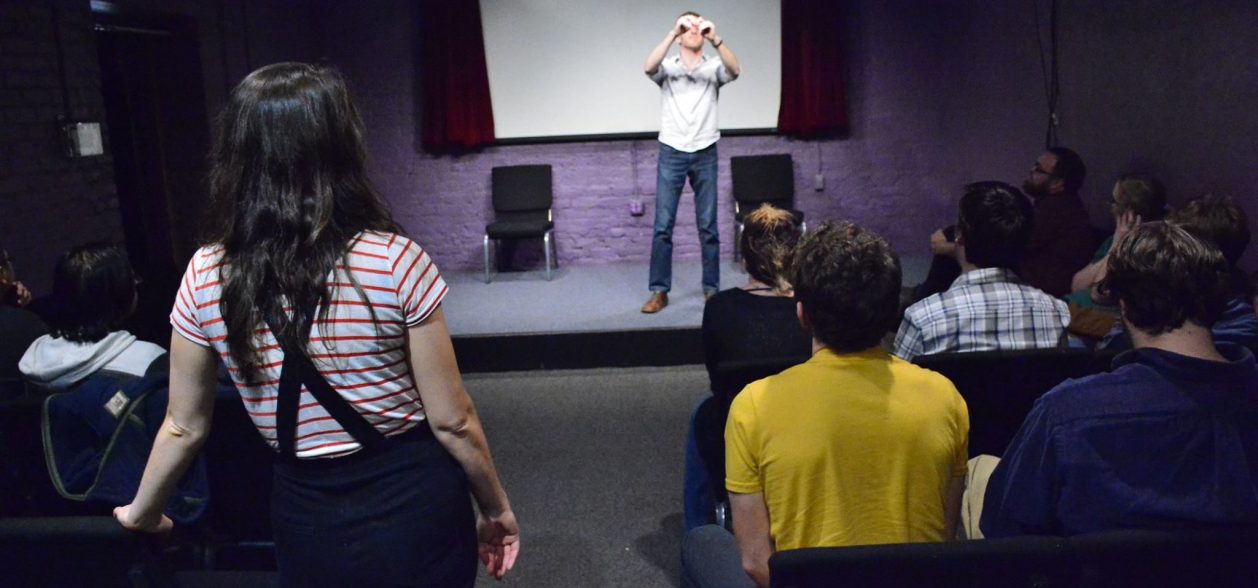 The Alchemy Comedy Theater is committed to teaching the art of improv comedy throughout the Greenville area. Whether you are interested in performing and joining our company, or simply working on communication and collaboration in the real world, these comedy classes are for you.
Unless otherwise noted, each class runs once a week, for six weeks from 6:30-9:00pm. Each class is a prerequisite for the next level, however there is no comedy or theater experience necessary to take Improv 101. Students get free admission to Alchemy Comedy shows while they are enrolled in a class.
All classes are taught at our training center (400 Birnie St), not the theater. Click on the course you would like to take to purchase online or you can call at (864) 256-1467 if you have any questions.
Available Classes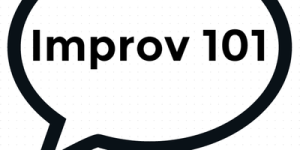 Improv 101: Introduction to Scene Play
REGISTER HERE for all-day intensive class on Saturday, June 6th
Improv 101 is an introduction to improvising a scene. This class will focus on the fundamentals of agreement, support, relationship, character, environment, and boldness.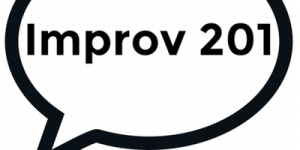 Improv 201: Introduction to Scene Patterns
REGISTER HERE for class running Mondays & Wednesdays, starting June 15th

Improv 201 is an introduction to the patterns that make up a scene. This class will focus on the fundamentals of scene pattern recognition, creation, and heightening.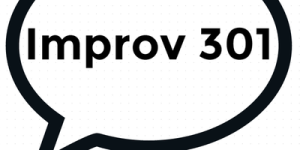 Improv 301: Introduction to Scene Games
Our winter Improv 301 class just ended. Check back in the spring for our next session.
Improv 301 is the introduction to the concepts and rules of improv games. This class will focus on building a unique and interesting scene within an established short-form game.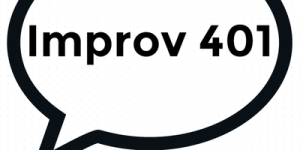 Improv 401: Introduction to Long Form, Harold
Our spring Improv 401 class is currently running. Check back in the Summer for our next session.
Improv 401 is the introduction to the concepts and rules of long form improvisation. This class will focus on the foundational and widely performed format, The Harold.
Students will be eligible for company auditions at the completion of this class.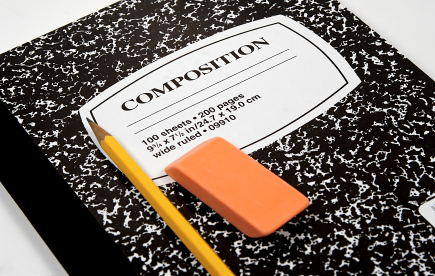 ONLINE Sketch 502: Introduction to Sketch Comedy Writing
REGISTER HERE for ONLINE class starting Wednesday, April 1st
This 6 week ONLINE elective class focuses on how to write a great sketch comedy show using the skills of improvisation learned in your Improv 101 to 401 classes. You will learn how to spot scenes that would make good sketches and how to refine them as a part of a fully scripted comedy show. No previous sketch experience necessary, but there is a prerequisite of our Improv 401 class.