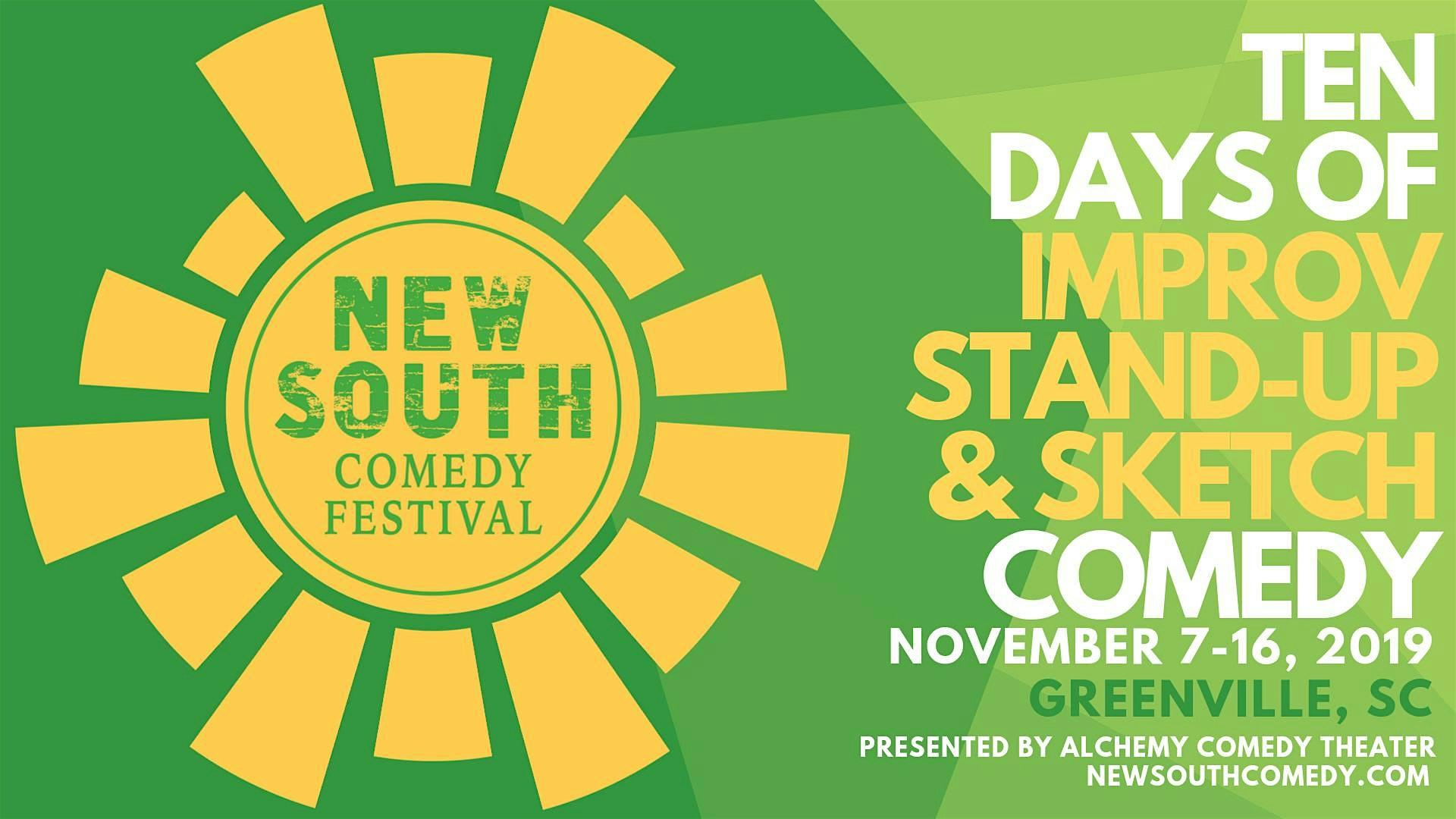 SKETCH COMEDY featuring Mon Frere and Butcher Stories
Saturday November 9, 2019 from 7:30 PM to 8:45 PM
New South Comedy Festival
10 days. 10 workshops. 24 shows. 250 performers! From November 7-16th, improvisors, stand-up comedians, and sketch comedy guests from across the country will converge on Greenville, SC for the 6th Annual New South Comedy Festival. 
Seating is limited, so it's always wise to pre-purchase your tickets online. All shows will be at the Alchemy Comedy Theater in downtown Greenville, SC. Street parking is available (if you're lucky), along with several nearby parking garages.
Comedy workshops will be held on Friday, Saturday, and Sunday on both weekends.


---
SKETCH COMEDY featuring Mon Frere (Greensboro, NC) and Butcher Stories (Charleston, SC)

Formed in 2009, Mon Frere was the sketch comedy collaboration of a group of nerdy best friends. For the first half of a decade they were a staple in the sketch comedy scene of the Carolinas performing monthly shows in both Greensboro and Charlotte. In 2014 they went their separate ways to pursue various other projects and life choices but have now rejoined to give the 2019 audience a chance to see the comedy stylings that were once described by an online publication as "something Greensboro locals need to explain to out of towners."  Cast includes: A.J. Schraeder, Al Schraeder, Bob Beshere, and John Chenoweth.

Butcher Stories is a one-man show staring Andy Livengood: My name is Andy and for 20 years I have  manned a meat and seafood counter at a grocery store. While manning said counter, I provide an important service. I'm not talking about fulfilling people's meat and seafood needs. No, I do something far more important. I deal with the general public, so you don't have to. 
I present these stories as cautionary tales. Everyone has to shop, not everyone has to become a customer.
---