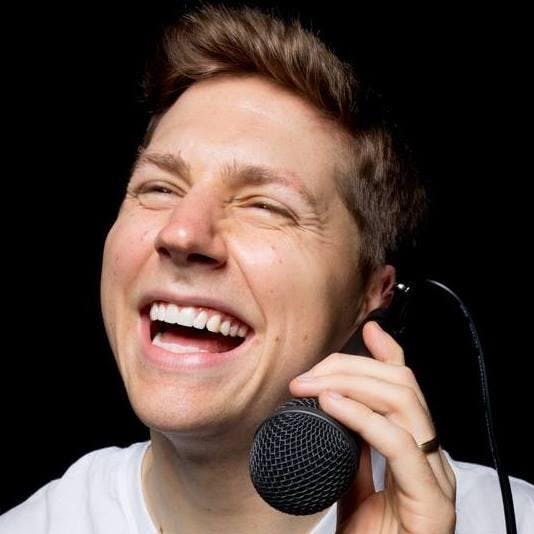 PODCAST WORKSHOP with Joel Byars: It's Time to Start Your Podcast
Saturday November 9, 2019 from 3:00 PM to 5:00 PM
Saturday, November 9th - 3:00-5:00pm - $50
Since, 2011 the Alchemy Comedy Theater has been committed to teaching the art of improv comedy throughout the Greenville area. That's why we are sponsoring the 6th Annual New South Comedy Festival guest workshops. These are one time chances to learn from a veteran instructors from throughout the country.

---
It's Time to Start Your Podcast
Learn everything you need to start a podcast. With over 1500 hours of podcasting experience, Joel Byars is giving you all his secrets about what equipment you need, how to build your audience, and start your own successful podcast. He has been hosting the award winning Hot Breath! Podcast for over four years and has grown his show into a comedy education network featuring interviews with comedians like Cedric the Entertainer, Bo Burnham and over 200 others. Join the workshop and then see his live show immediately after!

Joel Byars grew up in a house of educators and has combined his passion for educating and entertaining by hosting his award winning Hot Breath! Podcast, teaching a weekly comedy class and co-authoring "The Comic's Playbook" with MIT alum Dr. Robert Joseph. All of Joel's professional endeavors are designed to help people discover their creative process.
Joel's inspirational story has been featured in publications ranging from Atlanta Magazine, Creative Loafing's "Best of Atlanta," ATL Eats and being selected as "Morning Person of the Day" by international creative community Creative Mornings. Some of his accolades also include writing for Comedy Central's Roast Battle at the prestigious Just For Laughs Comedy Festival in Montreal and being crowned the National Champion of Search For The One Comedy Competition.
---
If you have any questions about the workshop or about Alchemy in general please call us at 864-256-1467.