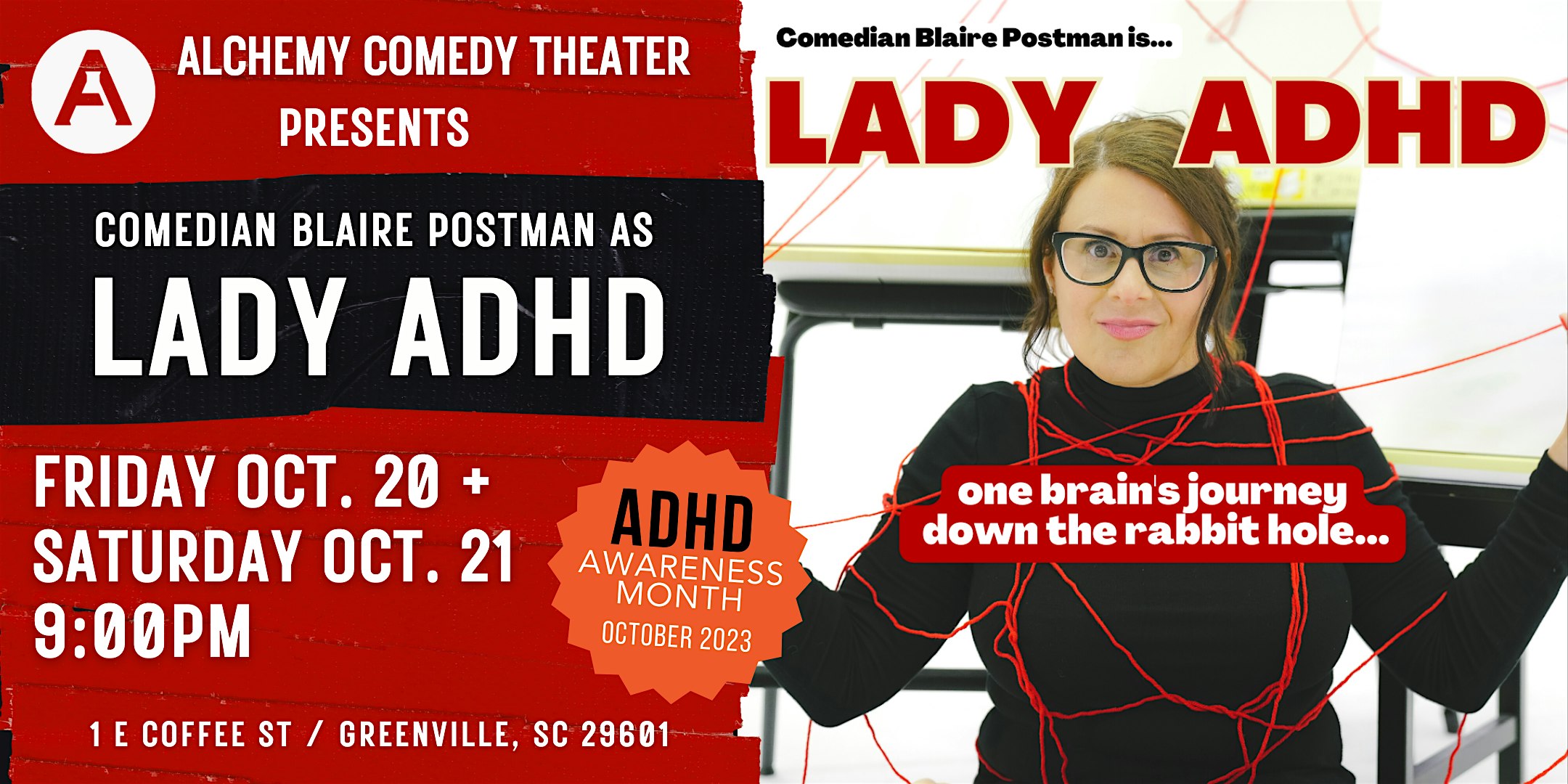 Lady ADHD: One Mind's Adventure Down the Rabbit Hole
Friday October 20, 2023 from 9:00 PM to 10:00 PM
Part stand-up, part TED Talk, Blaire Postman's signature high-energy flip chart comedy show about her life with long-undiagnosed ADHD
About this event
Come celebrate ADHD Awareness month with this unique traveling solo comedy show. As one reviewer noted, "Imagine if all the open tabs on your computer from a weekend of spiraling down Wikipedia rabbit holes were then woven into a cogent and brutally funny theory about the brain, art, aging, Americana and The Self."
Since its mid-pandemic debut in late 2021, "LADY ADHD" has toured cities around the U.S., is an official selection to be part of the 20th SF Sketchfest, has been featured on some of the hottest current podcasts, was the closing event at the 2021 International ADHD Convention, and had a run of shows at Caveat comedy theater in New York City.
This show will be at the Alchemy Comedy Theater for two nights only so don't miss out!
--
All shows are Thursday, Friday, and Saturday nights at 7:30pm and 9:00pm in Greenville's iconic Coffee Underground theater. Street parking is available as well as several nearby parking garages.
al·che·my [ˈal-kə-mē] a power or process of transforming something common into something special