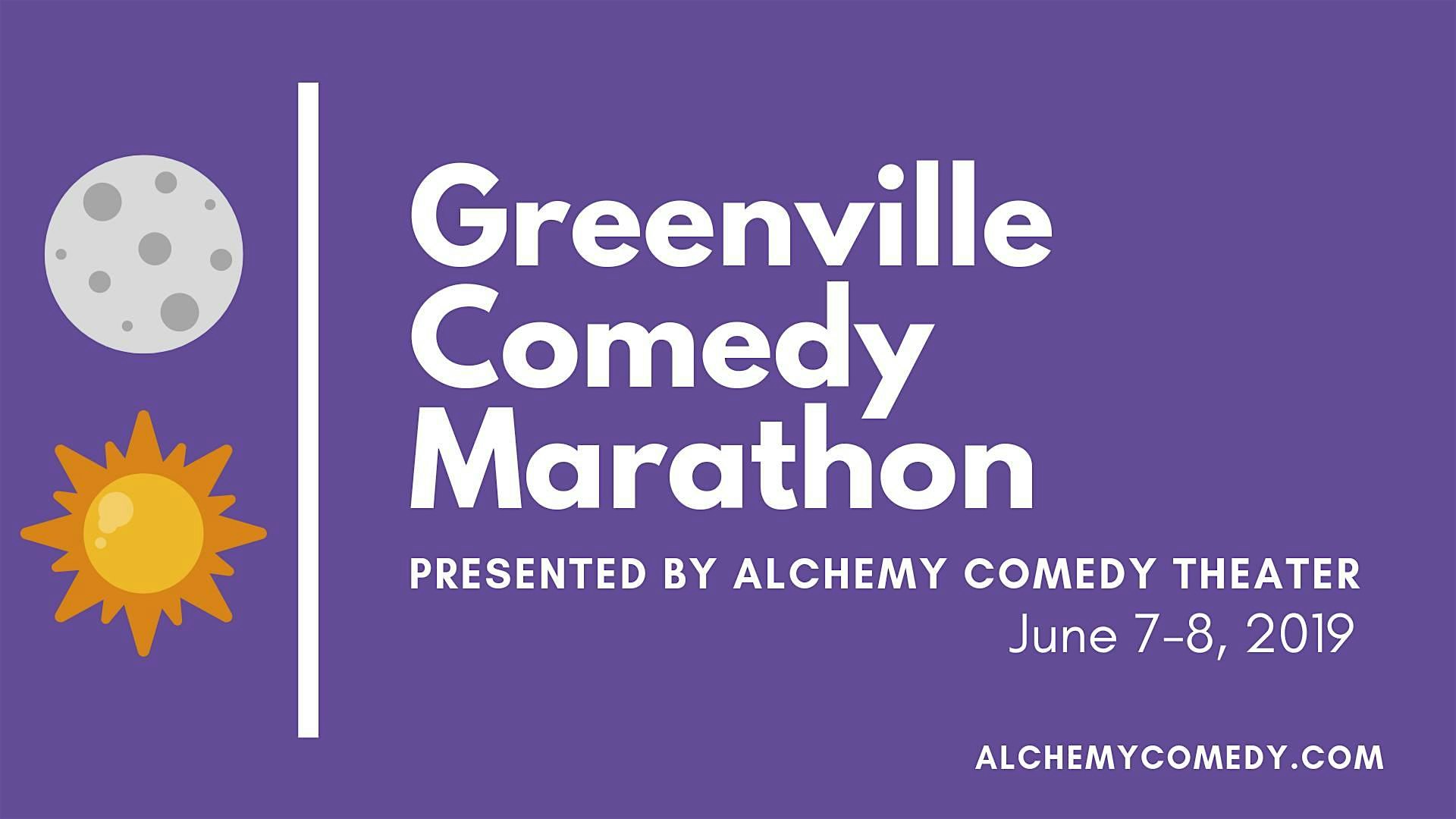 GREENVILLE COMEDY MARATHON: 12 Hour All-Night Special
Saturday June 8, 2019 from 12:01 AM to 11:59 AM
Once a year, the Alchemy Comedy Theater pulls an all-nighter. If you like comedy, there's something in here for you.
For twelve hours—midnight till noon—four comedians (along with a rotating cast of Alchemy performers) will bring you non-stop improv comedy—for free! This year's All-Nighter Cast features Tyler Prescott, Joe Guy, Travis Matthews, and Jason Kitchens.

And here's a special challenge to our fans: attend all 8 shows of the 12 hour All-Night Stretch (without dozing off into a deep and dreamless slumber), and you could win a spot in our next Improv 101 class! Think you can last? Message us with your name and email address!
Individual tickets are available for all shows, or see every show in the marathon—and save $75—with this 30 Hour Pass!


---
All-Night Improv
12:00am - Unscripted and Uncensored
R-Rated Improv Games
1:30am - Audio/Visual: Tribute + The Bat
Improv Inspired by Music and Improv in the Dark
3:00am - Whose Hat is It Anyway?
Random Short-Form Games Pulled from a Hat
4:30am - One. Hour-Long. Harold.
The classic improv long-form stretched out into a full hour.
6:00am - Sunrise Breakfast Table Show
Short-form games around a breakfast table.
7:30am - Improvised One-Act Play
An improvised monoscene.
9:00am - Good Morning Greenville!
Improv inspired by Saturday's morning newspaper.
10:30am - Third Beats: Favorite Bits from the All Nighters
Improv inspired by the funniest things from the past 12 hours.