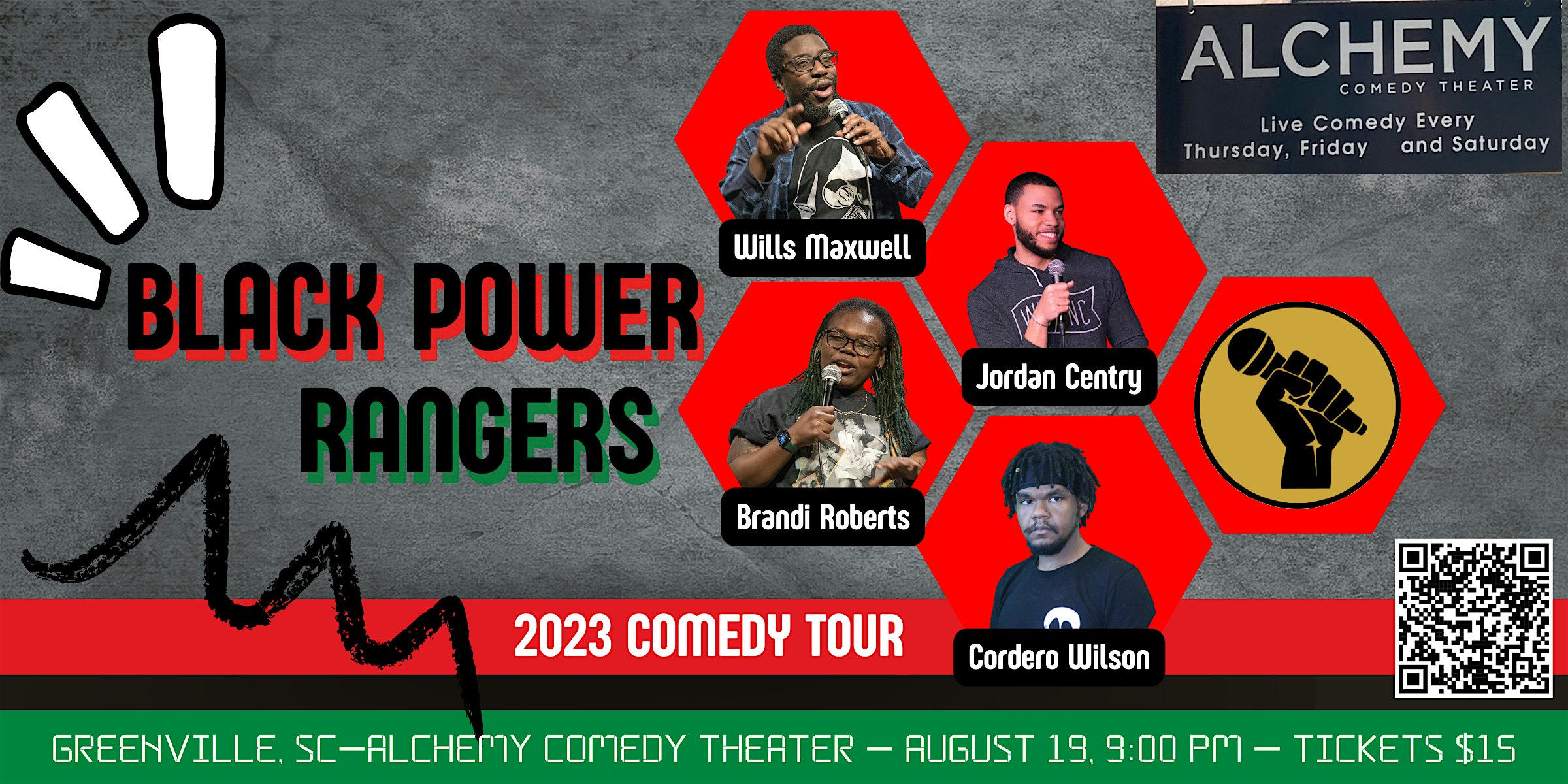 Black Power Rangers Stand-up Comedy Tour
Saturday August 19, 2023 from 9:00 PM to 10:00 PM
Black Power Rangers are a group of sharp, insightful, comedians featuring comedy from up and down the East Coast.
Come laugh as they effortlessly weave social commentary with pop culture for a uniquely hilarious show. Featuring stand-up from Wills Maxwell Jr. (Wilmington, NC), Brandi Roberts (Raleigh, NC), Cordero Wilson (New York, NY) and Jordan Centry (Charlotte, NC). This is a show you can't miss.
--
All shows are Thursday, Friday, and Saturday nights at 7:30pm and 9:00pm in Greenville's iconic Coffee Underground theater. Street parking is available as well as several nearby parking garages.
http://alchemycomedy.com
al·che·my [ˈal-kə-mē] a power or process of transforming something common into something special