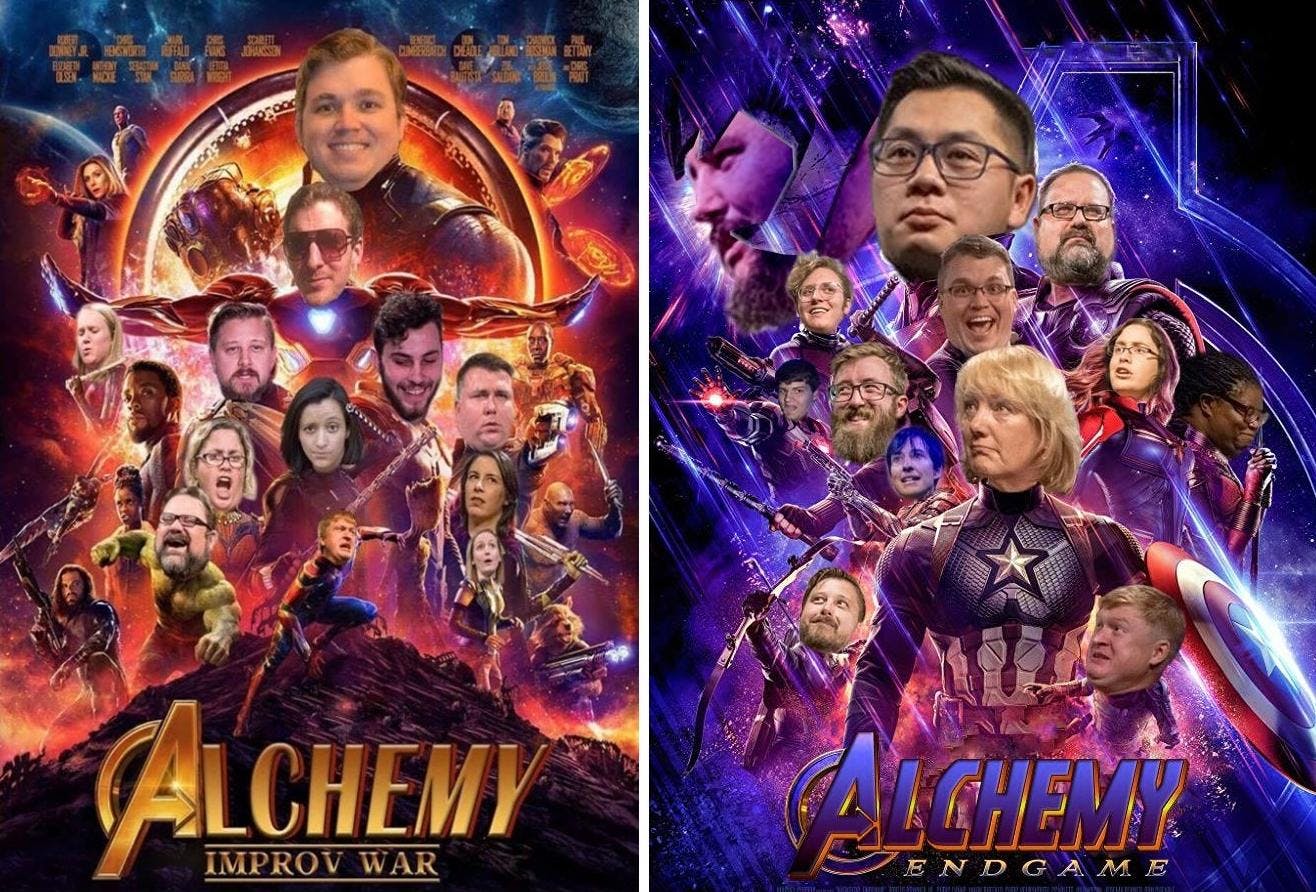 Alchemy Endgame: Competitive Improv Games Inspired by The Avengers
Thursday April 25, 2019 from 7:30 PM to 8:45 PM
Every Thursday at 7:30pm, Alchemy's stage turns into a full-on comedy battle royale as players compete for points and for your laughs! However, this Thursday the entire show will be inspired by the mega-blockbuster Avengers Engame, which opens this weekend.
The grave course of events set in motion by Thanos that wiped out half the universe and fractured the Avengers and the Alchemy Comedy Theater. Prepare yourself for Alchemy's signature fast paced improv comedy, but this week, with a special Marvel Cinematic Universe flair.
It's a head to head (to head to head to head) tournament where players are eliminated (snapped), heroes are made, and one proud performer is named this week's Mad Titan of Comedy!