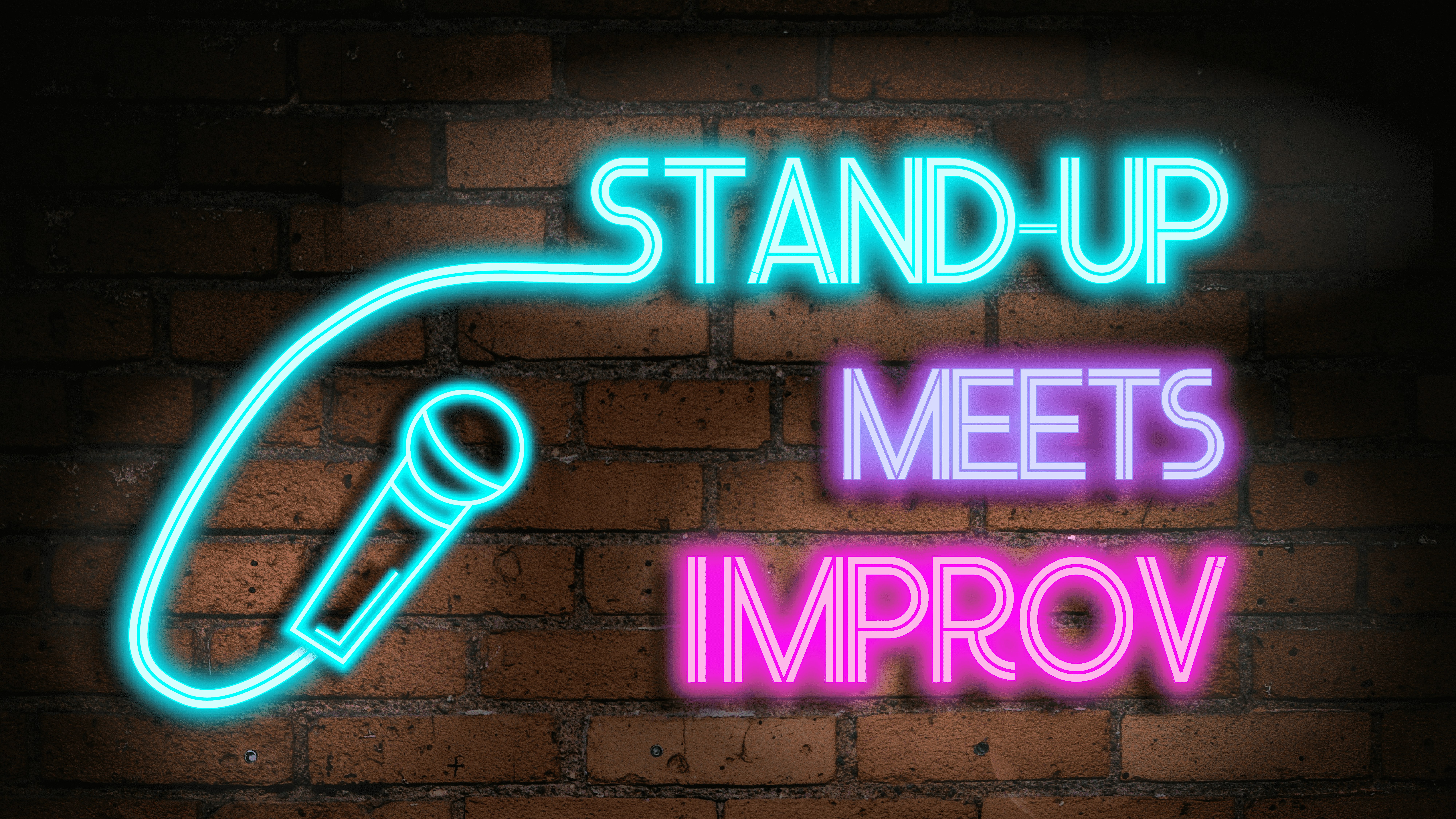 Stand-up Meets Improv: A Combination Comedy Show
Saturday June 3, 2023 from 9:00 PM to 10:15 PM
Every Saturday at 9:00pm Alchemy invites a local comic to help kickoff a night of stand-up and improv comedy!
This unique show combines the best of stand-up with improvisation. Our performers will take the stage and create an entirely off-the-cuff stand-up set base on a never-before-seen list of suggestions from the audience. It's stand-up. It's improv. It's Stand-up Meets Improv and it's hilarious. Note: Since each show features a guest comic, we recommend this show for adults only.
Each week a new guest comedian takes the open mic spot to open the show with some traditional stand-up comedy. Here's the list of our upcoming guests:
5/20: Kenneth Hughes (Greenville, SC)
5/27: Pete Barlow (Augusta, GA)
6/3: Andrew Van (Greenville, SC)
6/10: Special Greensboro Comics Takeover
6/17: Lane White Wilson (Clemson, SC)
6/24: Melly Kazel (Greenville, SC)
7/1: Art Sturtevant (Asheville, NC)
7/8: Robert Taylor (Lexington, SC)
7/15: T.J. Cross (Los Angeles, CA)
7/22: Jay Boyd (Aiken, South Carolina)
7/29: Greenville Comedy Marathon SuMi Jam
8/5: Jeff Thompson (Greenville, SC)
8/12: Kirkland Manning (Greenville, SC)
8/19: Black Power Rangers Stand-up Comedy Tour
8/26: Will Kelly (Anderson, SC)
Would you like to be our next guest? Email us your video submission at Harrison@GreenvilleImprov.com
-
The Alchemy Comedy Theater is back and running shows every Thursday, Friday, and Saturday night at 7:30 and 9pm. Downtown Greenville has street parking available as well as several nearby parking garages.