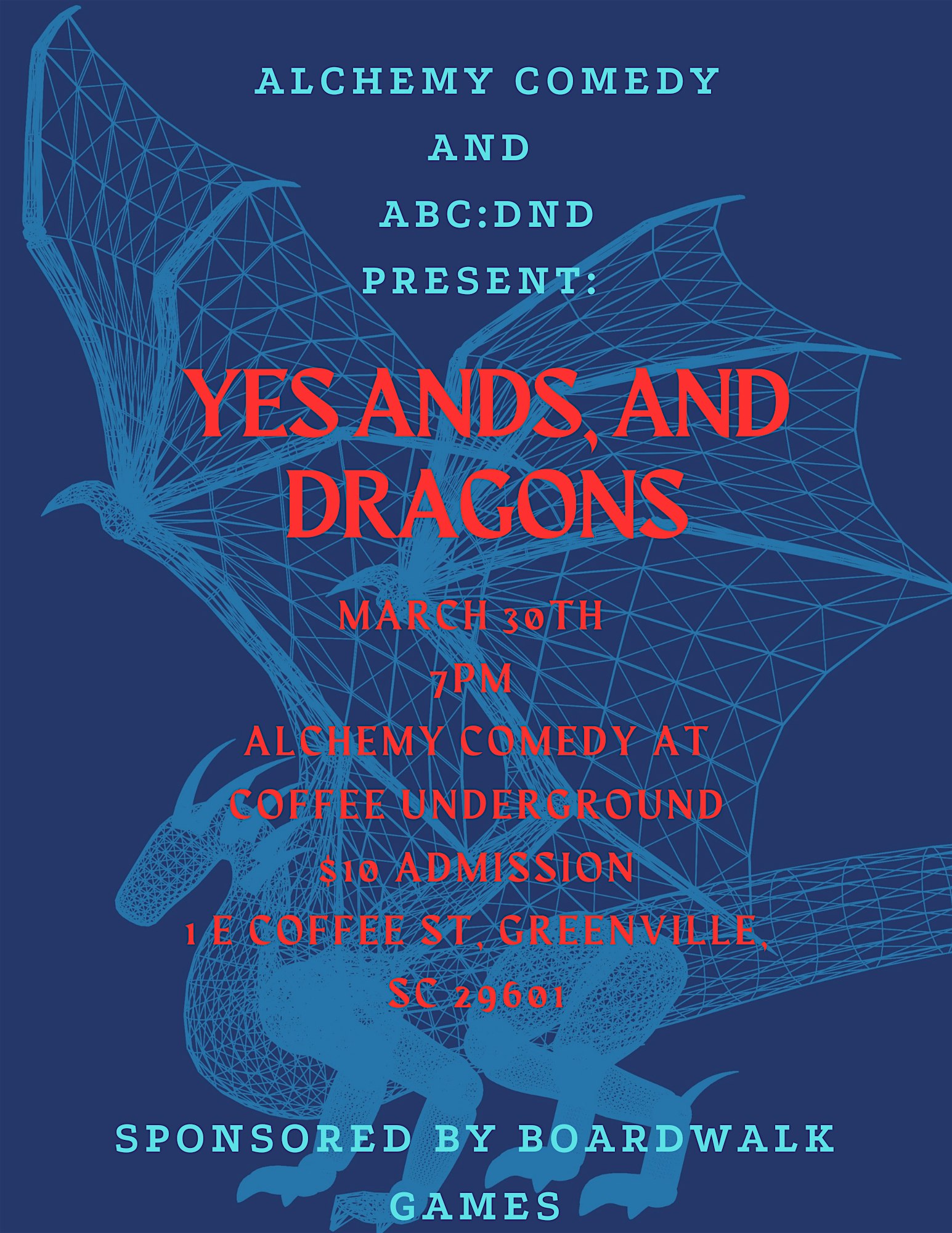 Yes Ands, and Dragons
Thursday March 30, 2023 from 7:00 PM to 8:30 PM
From ABC:D&D, come experience an improvised one-shot Dungeons and Dragons style story built off the suggestions from the live audience!
***Note this show starts at 7pm, not our usual 7:30pm***
The Alchemy Comedy Theater is back and running shows every Thursday, Friday, and Saturday night at 7:30 and 9pm. Downtown Greenville has street parking available as well as several nearby parking garages.
http://www.AlchemyComedy.com