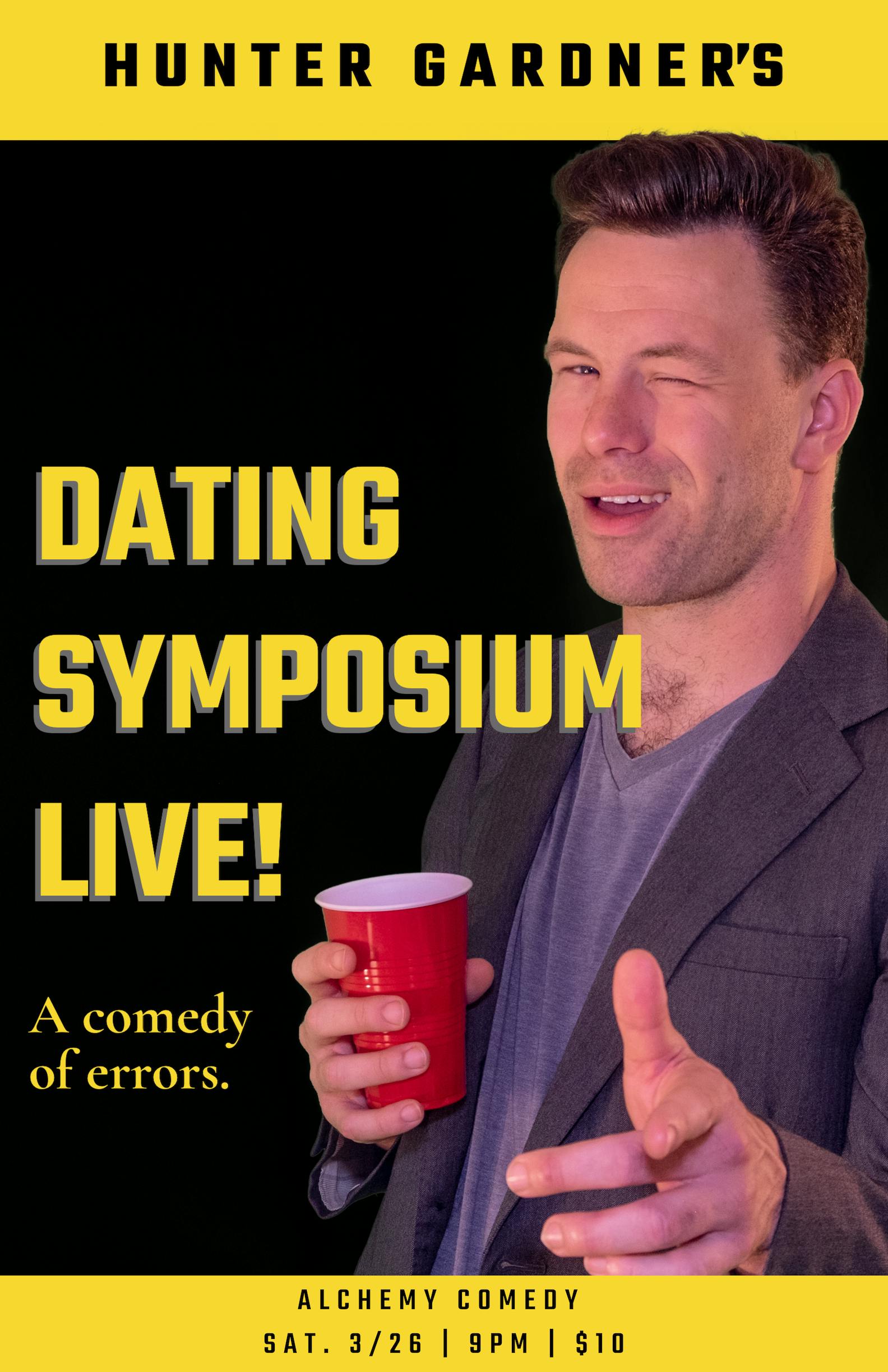 Hunter Gardner's Dating Symposium Live! (Raleigh, NC)
Saturday March 16, 2019 from 9:00 PM to 10:00 PM
Hunter Gardner's Dating Symposium Live! is an interactive comedy show performed by Hunter Gardner, a dating expert who has only had one girlfriend his entire life (and that one doesn't even really count). The show is a mashup of traditional stand up with audience interaction moments like a live script read, a flirting reenactment, and reading icebreaker ideas off index cards. This is a show for single people, dating people, married people - anyone who knows that love is really just a comedy of errors.
---
al·che·my [ˈal-kə-mē] a power or process of transforming something common into something special
Alchemy Comedy Theater is Greenville's only weekly improv comedy show.  These energetic and completely improvised shows feature different local performers and special guests each week.
All shows are Thursday, Friday, and Saturday nights at 7:30pm and 9:00pm in Greenville's iconic Coffee Underground theater. Street parking is available as well as several nearby parking garages.