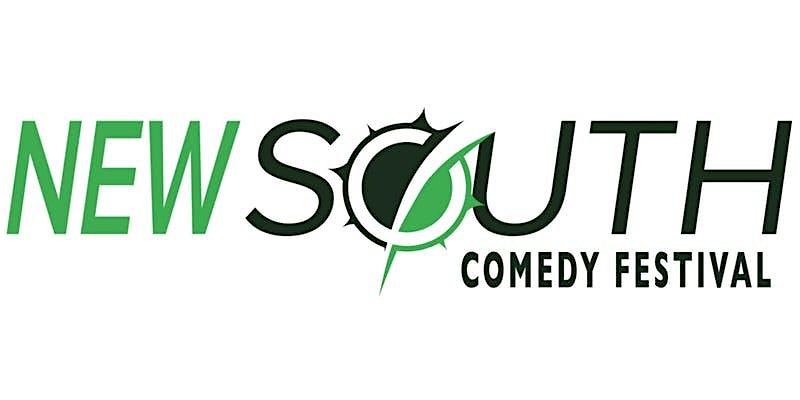 Hunnicut & Harrison (LA/GVL), Four First Names (Orlando, FL), Local Legends All-stars (Everywhere, USA)
Friday November 9, 2018 from 9:00 PM to 10:30 PM
NEW SOUTH COMEDY FESTIVAL
24 shows. 12 workshops. 300 performers. From November 1-10th, improvisors, stand-up comedians, and sketch comedy guests from across the country will converge on Greenville, SC for the 5th Annual New South Comedy Festival. This year's performers hail from Los Angeles, New York City, Chicago, Philadelphia, Orlando, Washington D.C., Austin, Rhode Island, Atlanta, Jacksonville, Knoxville, Louisville, Denver, and here in the Carolinas!
Seating is limited, so it's always wise to pre-purchase your tickets online. All shows will be at the Alchemy Comedy Theater in downtown Greenville, SC. Street parking is available (if you're lucky), along with several nearby parking garages.
Comedy workshops will also be held on Friday, Saturday, and Sunday on both weekends.
Local Legends is the Alchemy Comedy Theater's flagship weekly improv show. A different local legend (person of note) tells their own local legends (personal stories) to inspire this fully improvised show.
Hunnicut & Harrison (LA/GVL)
Eric Hunicutt is an actor, improviser, director, writer, teacher, and acting coach with over two decades of professional performance experience. As an actor, his work includes tv, film, commercials, music videos, sketch comedy, contemporary and classical theatre, and hundreds of improv shows in Los Angeles, Chicago, and across the U.S. He's a member of the acclaimed improv ensemble The Reckoning, which formed at Chicago's famed iO Theater in 2002 and continues to tour together as well as performing in Los Angeles. Eric has performed and studied with iO Chicago, iO West, UCB, Second City, Comedy Sportz, and more. 
Harrison Brookie is the Founder and Executive Producer of the Alchemy Comedy Theater as well as the New South Comedy Festival. He's been performing improv since 2004 and remembers the first time he saw Eric in The Reckoning. Since Harrison created the festival, he's using it as an excuse to perfom with Eric.

Four First Names (Orlando, FL)
With more than 30 combined years experience acting, hosting and teaching improv, Chris Barry and Richard Paul combine to make up the duo Four First Names out of Orlando, Florida. They have appeared in multiple cities and festivals across the U.S. and Europe. Joined by their musical director, Elaine Pechacek, Four First Names performs a musical long-form duo set called The Moment After where they perform a long-form musical inspired by a seminal moment in an audience member's life. 
Screen reader support enabled.