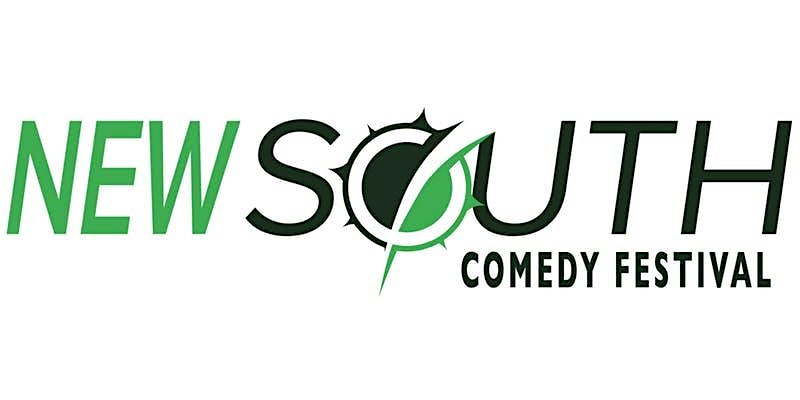 IMPROV COMEDY from Improv 101 students (Greenville, SC), Laughing Stock (Greenville, SC), and Sparkle City Improv (Spartanburg, SC)
Tuesday November 6, 2018 from 7:30 PM to 9:00 PM
NEW SOUTH COMEDY FESTIVAL
24 shows. 12 workshops. 300 performers. From November 1-10th, improvisors, stand-up comedians, and sketch comedy guests from across the country will converge on Greenville, SC for the 5th Annual New South Comedy Festival. This year's performers hail from Los Angeles, New York City, Chicago, Philadelphia, Orlando, Washington D.C., Austin, Rhode Island, Atlanta, Jacksonville, Knoxville, Louisville, Denver, and here in the Carolinas!
Seating is limited, so it's always wise to pre-purchase your tickets online. All shows will be at the Alchemy Comedy Theater in downtown Greenville, SC. Street parking is available (if you're lucky), along with several nearby parking garages.
Comedy workshops will also be held on Friday, Saturday, and Sunday on both weekends.
---
Improv 101 students (Greenville, SC)
Each of the Alchemy Comedy classes are given a chance to show off their improv skills on stage.  Hosted by the instructor, students in these shows use the skills they've learned in either 101, 201, 301, or 401 to play in front of a crowd.
Laughing Stock (Greenville, SC)
Jason, Evan and Todd, have been performing together for the last 4 years. Our show, "Meanwhile Elsewhere" allows us to take our audience to any place and time on a whim. We look forward to seeing what happens with you guys!
Sparkle City Improv (Spartanburg, SC)
Sparkle City Improv (nee Air Bud) hails from Spartanburg, the Pawnee to Greenville's Eagleton! We proudly bring long form and short form stylings to as many parts of the Upstate as we can. We've performed at Alchemy Comedy, The Latest Thing In Spartanburg, Converse College, Wofford College, West Main Artists Co-op, Willy Taco, Growler Haus, The Spartanburg Philharmonic Orchestra, Upstate Pride SC, The Spartanburg Democratic Annual Social, Fr8 Yard, and more.