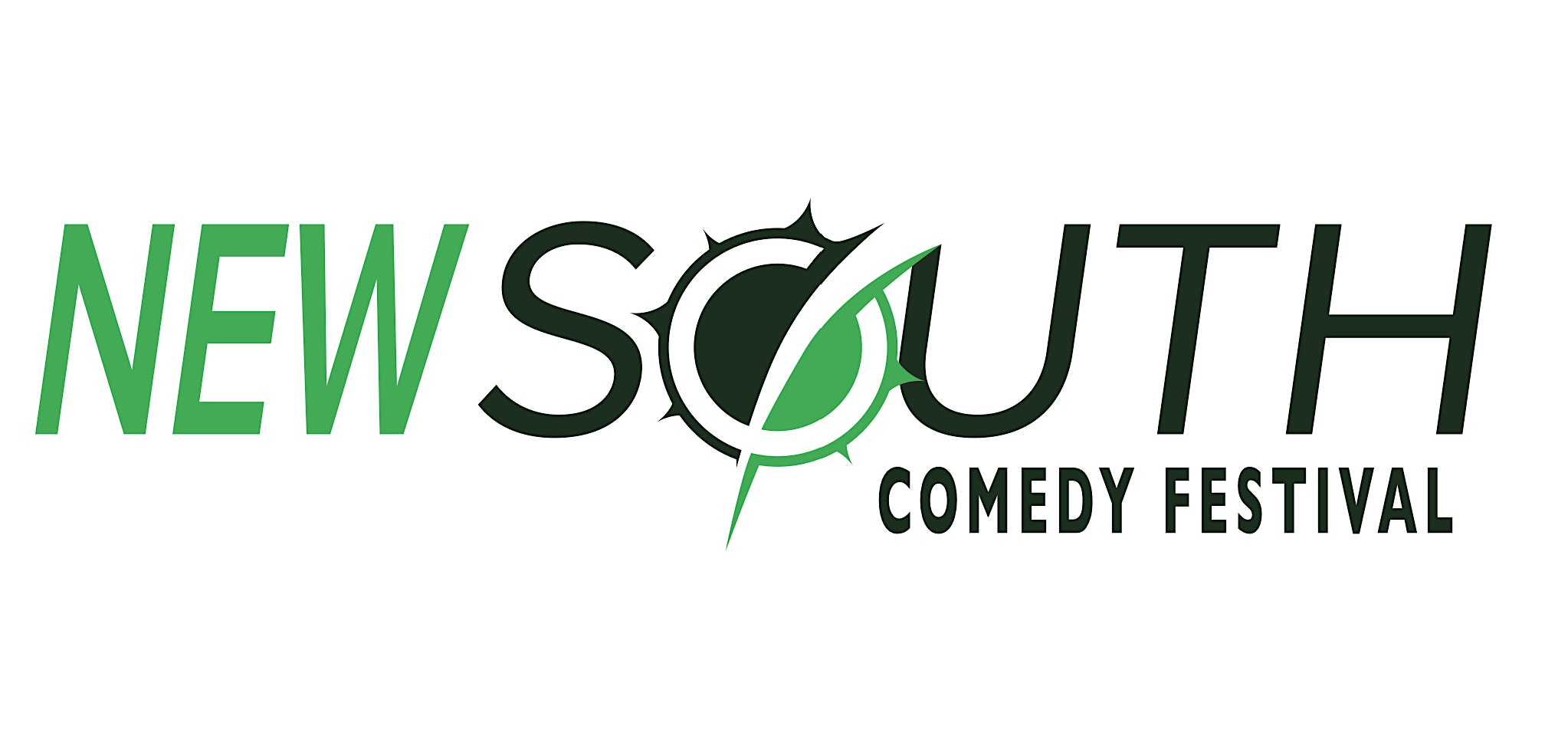 STAND-UP COMEDY from Ray Jubela (Washington, DC), Jmarc Perry (Williamsburg, VA), Eitan Levine (New York, NY), Ben Sweet (Jacksonville, FL), Art Sturtevant (Asheville, NC)
Saturday November 3, 2018 from 6:00 PM to 7:30 PM
New South Comedy Festival
24 shows. 12 workshops. 300 performers. From November 1-10th, improvisors, stand-up comedians, and sketch comedy guests from across the country will converge on Greenville, SC for the 5th Annual New South Comedy Festival. This year's performers hail from Los Angeles, New York City, Chicago, Philadelphia, Orlando, Washington D.C., Austin, Rhode Island, Atlanta, Jacksonville, Knoxville, Louisville, Denver, and here in the Carolinas!
Seating is limited, so it's always wise to pre-purchase your tickets online. All shows will be at the Alchemy Comedy Theater in downtown Greenville, SC. Street parking is available (if you're lucky), along with several nearby parking garages.
Comedy workshops will also be held on Friday, Saturday, and Sunday on both weekends.
---
Ray Jubela (Washington, DC)
Ray is a Washington DC based comedian that grew up idolizing George Carlin, and dreamed that one day he would be on stage bringing the laughter. While that dream was not realized until he was in his late 40's, he has made up for lost time by being to be one the hardest working comics in the DC/Maryland/Virginia area. Ray is a big guy with a big heart - a product of his kind nature and more than likely cardiomyopathy . He has appeared at the DC Improv and Broadway Comedy Club in NYC.
Jmarc Perry (Williamsburg, VA)
27 years old born in Durham, N.C.
Served in the Air Force for 8 years.
Honorable mention in IMTA competition for improv in 2017. Has performed at VA Beach Funny Bone, Cozzy Comedy club, and Riffhouse Pub. Has also hosted for touring comedian Micheal Aronin.


Eitan Levine (New York, NY)
Eitan Levine is a New York City based writer and comedian/human theme park. Through articles, videos, a documentary series and live broadcasts his work has been seen by millions across the globe. He was the creator and co-host of PITtv's "Who Won The Internet" and creator/original co-host of "Elite Weekly" which ran on Elite Daily's Facebook page. In 2017, Eitan was staffed as a writer for "Hollywood Says," China's only English-language celebrity talk show. Most recently he has been featured as a creator, producer, and correspondent for Cheddar. 
Over the past few years, Eitan has solidified himself as one of the internet's most unique journalists. His ability to cover the human side of America's bizarre subcultures has given him access to jaw-dropping corners of this country.

Ben Sweet (Jacksonville, FL)
Ben Sweet is a stand up comedian from Jacksonville, FL. He hosts late-night style comedy variety show The After Dark Comedy Show which was featured on the 2018 Orlando Indie Comedy Festival. He has performed on showcases and festivals all over the US, most recently as a featured performer Altercation Comedy Festival in Austin, TX.                               
Art Sturtevant (Asheville, NC)
Art's a smart, funny comic with the interests of a 20-year old and the body of a middle-age man. His observaions on pop culture, being a father and how you can change so much and so little over the span of decades have cracked up audiences all over the East Coast.

Art Sturtevant has performed at Laughing Skull, Comedy Zones, Side Splitters, The Laugh Your Asheville Off Comedy Festival, and -- back in the day -- NYC's Comedy Cellar, Catch a Rising Star, Sweeps and Triple Inn. Art's a contributing writer for Asheville Disclaimer, a weekly satire publication.

---