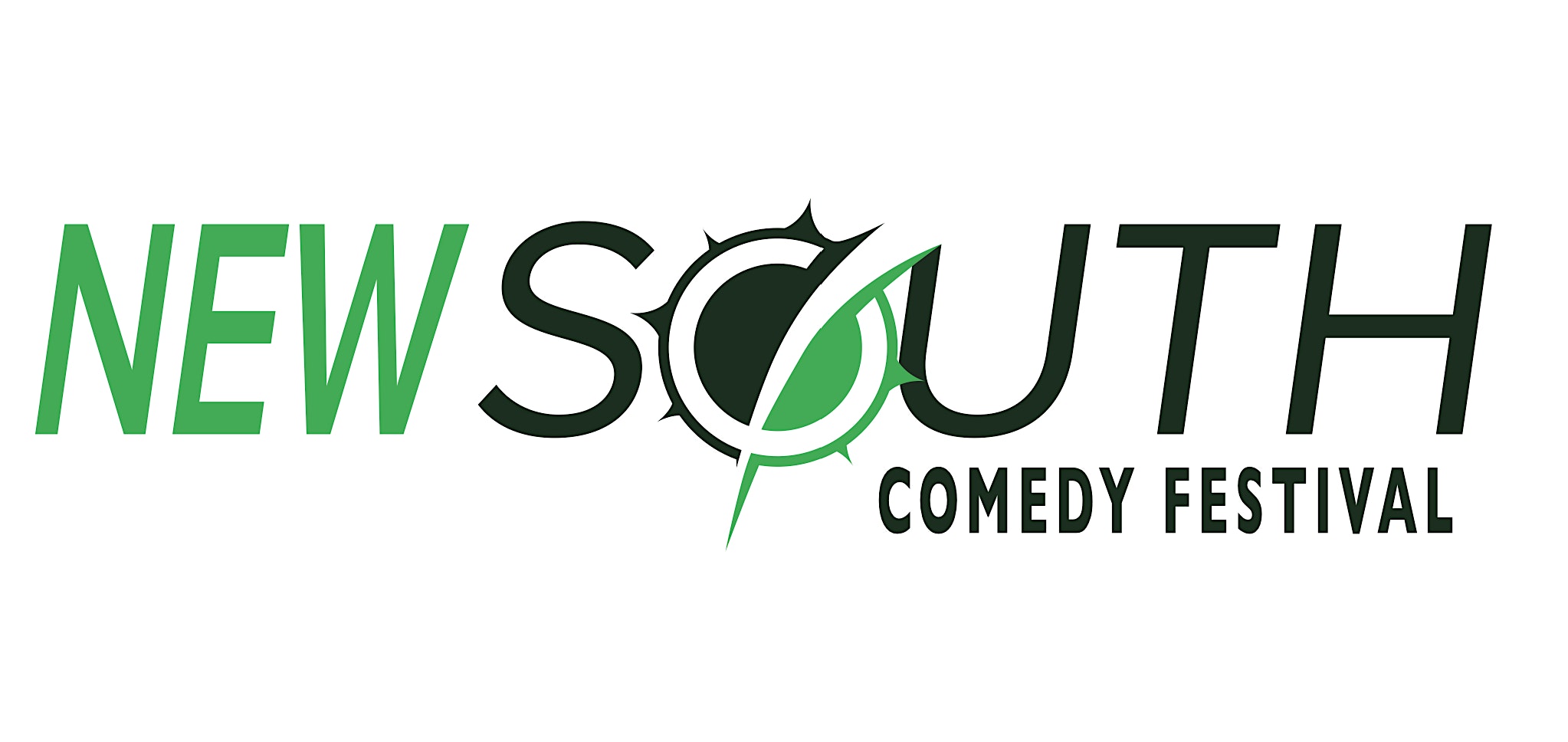 STAND-UP COMEDY from Ben Malone (Raleigh, NC), Jessica Noll (Charlotte, NC), Aaron Cardwell (Burlington, NC), Joseph Coker (Charleston, SC), Matt White (Raleigh, NC)
Thursday November 1, 2018 from 9:00 PM to 10:30 PM
New South Comedy Festival
24 shows. 12 workshops. 300 performers. From November 1-10th, improvisors, stand-up comedians, and sketch comedy guests from across the country will converge on Greenville, SC for the 5th Annual New South Comedy Festival. This year's performers hail from Los Angeles, New York City, Chicago, Philadelphia, Orlando, Washington D.C., Austin, Rhode Island, Atlanta, Jacksonville, Knoxville, Louisville, Denver, and here in the Carolinas!
Seating is limited, so it's always wise to pre-purchase your tickets online. All shows will be at the Alchemy Comedy Theater in downtown Greenville, SC. Street parking is available (if you're lucky), along with several nearby parking garages.
Comedy workshops will also be held on Friday, Saturday, and Sunday on both weekends.
---
Ben Malone (Raleigh, NC)
Benjamin Malone is a stand-up comedian based out of Raleigh, North Carolina. He has been performing all over the state for the past 4 years and runs his own show in Wake Forest, North Carolina called 100% Comedy, which has featured both local and professional comedians since May 2018. He was also recently a finalist on Port City's Top Comic in Wilmington, North Carolina. 
Jessica Noll (Charlotte, NC)
Comedian classically trained at Alchemy Comedy Theater. Born funny, but new to stand-up. She now lives in Charlotte, NC where Jessica is just as awesome. 
Aaron Cardwell (Burlington, NC)
Aaron Cardwell is based out of the North Carolina Triangle. Her standup covers the trials and tribulations of being a broke twenty something with anxiety and depression. During her senior year at Appalachian State she decided that the social work career path she was on wasn't going to be enough. Comedy was and still is her passion. So, she threw caution to the wind and moved to the big Apple to study acting and improv at the American Musical and Dramatic Academy. Now, she performs standup as a new form of social work - bringing joy to audiences!
Joseph Coker (Charleston, SC)
Joseph Coker is a writer and comic based out of North Charleston, SC. He has opened for the head writers or Tosh.0, has contributed to Eater and the Charleston City Paper, and regularly tours the southeast. He is also the host of Minibar, a monthly comedy showcase in down town Charleston. 
Matt White (Raleigh, NC)
Matt White's brand of observational humor mixed with his improv and theatre training engages audiences and provides a unique and different comedy experience each show. Winner of the 2012 Port City Top Comic and 2013 Carolina's Funniest Comic.
His start began In 2005, when he founded a comedy organization at ECU, which later became the foundation for the current comedy scene in Greenville NC. White is a regular at Goodnights Comedy Club, he's currently one of the Stand up Comedy Class Instructors for their Comedy Academy. He is an Instructor/Company member at Moonlight Stage Company, where he teaches, produces, & participates in Improv, Stand up, and Sketch comedy shows! He's also instructs and produces comedy shows at the Whirligig Stage Theater in Greenville NC.
Matt has performed in the Red Clay Comedy Festival (Atlanta,GA), Scruffy City Comedy Festival (Knoxville TN), Glida's LaughFest (Grand Rapids MI), Boston Comedy Arts Festival (Cambridge MA), Ventura Comedy Festival (Ventura CA), The Hell Yes Fest (New Orleans, LA), Cape Fear Comedy Festival (Wilmington, NC), Asheville Comedy Festival (Asheville NC), and the LA Diversity Comedy Festival (Los Angles, CA) .
White is the co-producer of the Oak City Comedy Festival Raleigh NC's first comedy festival. Which debut in May of 2018. Consisting of 22 shows over 5 days, at various venues, featuring over 100 comics from in and out of state.

---