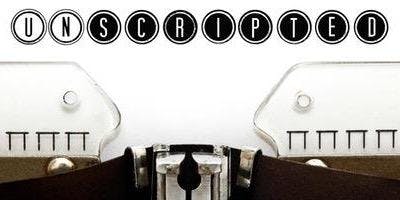 Unscripted: Improv Comedy featuring Abraham and Tribute
Saturday October 20, 2018 from 9:00 PM to 10:15 PM
Opening up the show is one of Alchemy's long-standing teams: Tribute. Inspired by an album of your choice, the players will improvise a series of scenes with a musical backdrop.
Abraham performs an advanced long-form structure called the Descontruction. By combining realistic, thematic, and commentary scenes, each "decon" performance inspects and dissects a new and unique human relationship.
---
Tribute features Alrinthea Carter, Jeremiah Jones, Joe Guy, Larry Simonson, and Tyler Prescott.

Abraham feautres Callie Sharon, Charles Letizia, Chris Freeland, Jake Sharon, Joshua Cox, Lindsay Heyman, Steven Crane, Tyler Prescott and is coached by Manus Clancy 

---