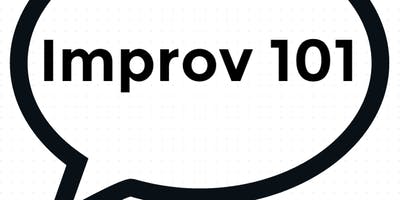 Intensive Improv 101 - Introduction to Scene Play (All Day Saturday)
Saturday December 1, 2018 from 9:00 AM to 5:00 PM
INTENSIVE Improv 101: Introduction to Scenework
Saturday, December 1st, 2018
Unlike our normal 6 week courses, this condensed version is an all day intensive (9am to 5pm with a lunch break). This class will also have a student showcase on Thursday, December 6th at 7:30pm.
Those who go through this course will also be elgible to take the winter intensive Improv 201 that will run Sunday to Thursday night from 6:30-9pm (December 9th-13th).
--
Since 2011, Alchemy Comedy Theater is committed to teaching the art of improv comedy throughout the Greenville area. Whether you are interested in performing and joining our company, or simply working on communication and collaboration in the real world, these comedy classes are for you.
There is no comedy or theater experience necessary and all students get free admission to shows for the week after the class. Click on the course you would like to take to purchase online or you can call (864) 256-1467.