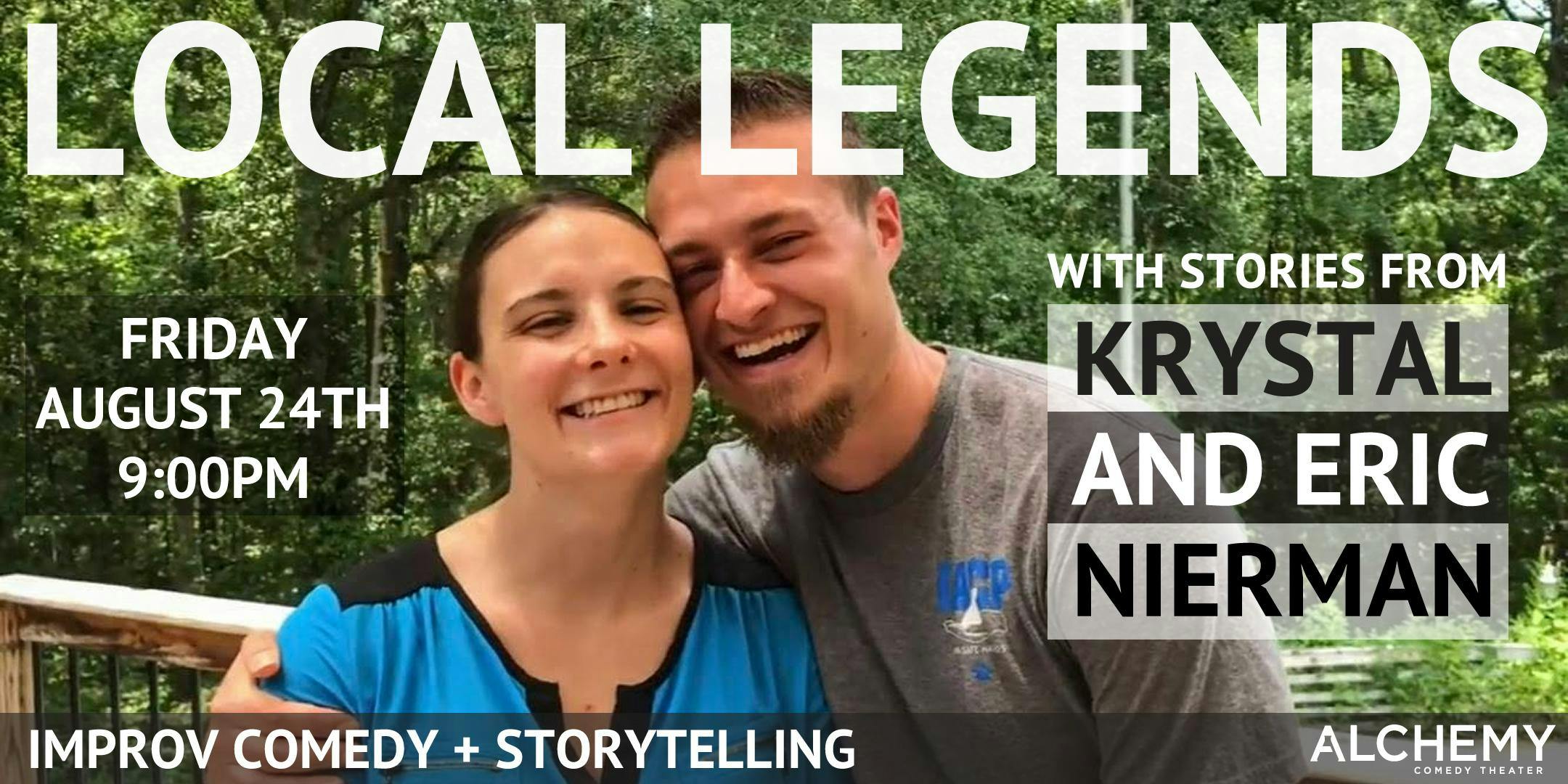 Local Legends: Improv Comedy Inspired by Stories from Krystal and Eric Nierman (Owners of the Dog Psychology and Training Center)
Friday August 24, 2018 from 9:00 PM to 10:15 PM
Local Legends is the Alchemy Comedy Theater's flagship weekly improv show. Every Friday night at 9:00pm, a different local legend (person of note) tells their own local legends (personal stories) to inspire this fully improvised show.
Tonight's show will feature stories from Krystal and Eric Nierman (Owners of the Dog Psychology and Training Center):
Krystal and Eric own and operate the Dog Psychology and Training Center serving Greenville and the Upstate area. Krystal started the business as a side job to pay her way through nursing school in 2008 in their hometown of Fort Wayne, IN. In late 2015 they moved to Simpsonville, SC which expanded their business to a second location. Their business focuses on pet dogs ranging from everything from puppy problem behaviors to aggression. The Nierman pack includes: 3 young children, a Neapolitan Mastiff, a Miniature Schnauzer, a cat, and two corn snakes. And if you haven't guessed, Krystal did get her nursing degree but hasn't done anything other than train dogs in the past 10 years.
For additional information, look here:
https://www.facebook.com/Greenvilledogtraining/
https://www.youtube.com/user/trainingthepack
http://twitter.com/dptcdogtraining