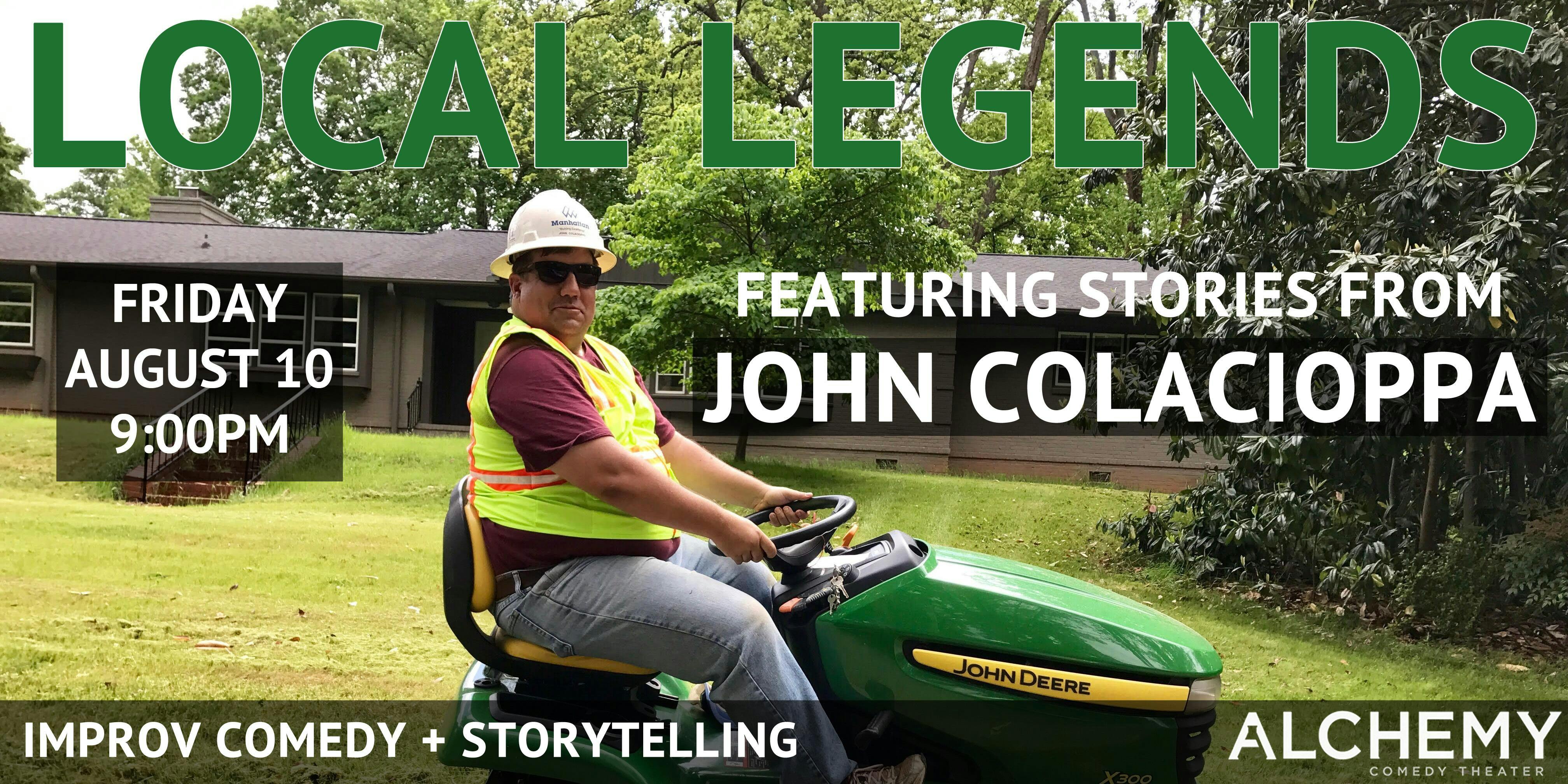 Local Legends: Improv Comedy Inspired by John Colacioppo (Owner of The Cook's Station)
Friday August 10, 2018 from 9:00 PM to 10:15 PM
Local Legends is the Alchemy Comedy Theater's flagship weekly improv show. Every Friday night at 9:00pm, a different local legend (person of note) tells their own local legends (personal stories) to inspire this fully improvised show.
Tonight's show will feature stories from John Colacioppo (Owner of The Cook's Station):
John received his BS in Construction Science & Management from Clemson University and his Assoc. in Civil Engineering Technology from Greenville Tech. Before coming to The Cook's Station to run the business alongside his wife, John worked as a project manager for Potter-Shackelford and Manhattan Construction. John is a US Marine Veteran of the Gulf War and has a working beer tap beside his office.