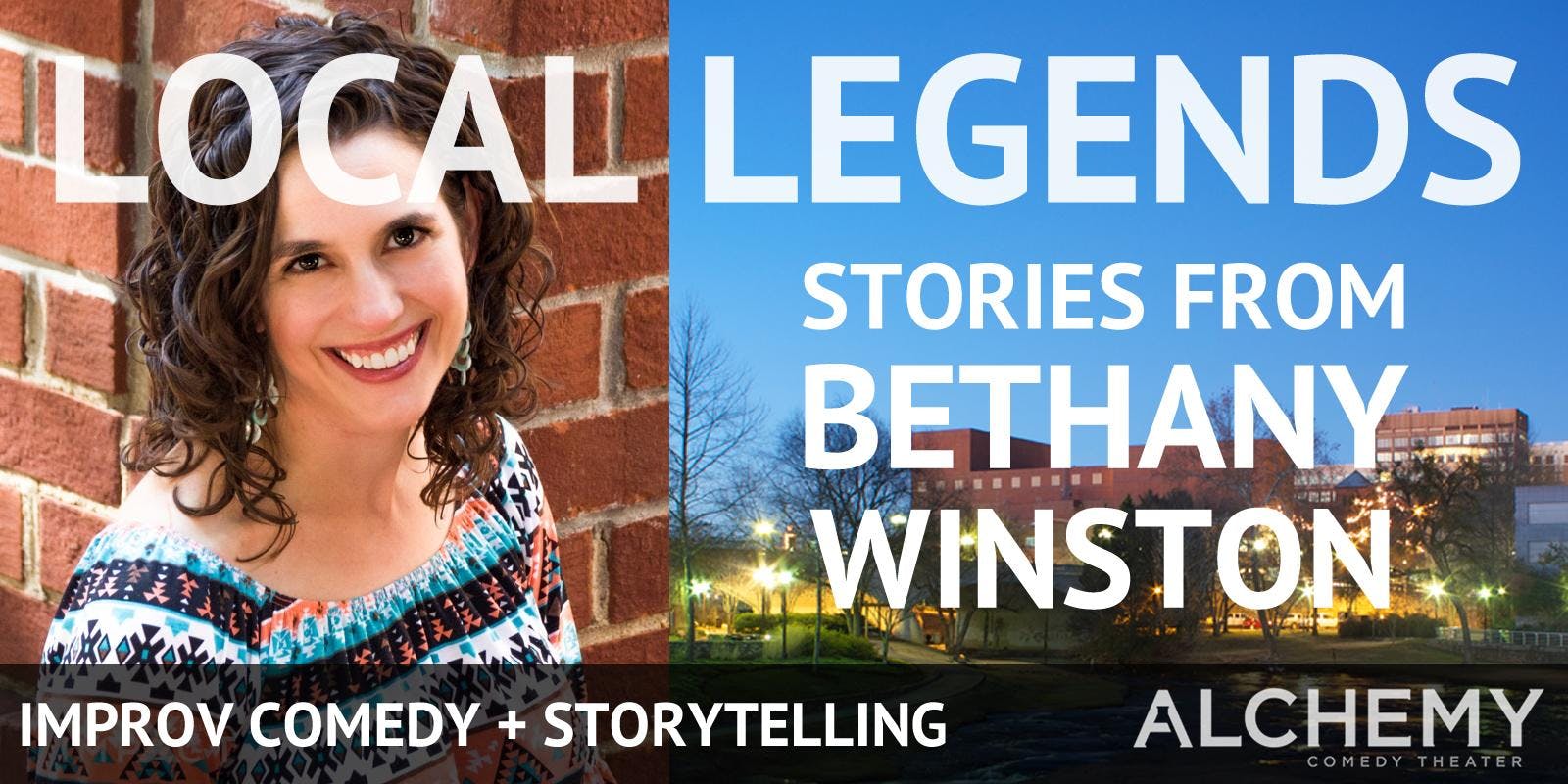 Local Legends: Improv Comedy Inspired by Bethany Winston (Owner of Kidding Around Greenville and Spartanburg)
Friday May 25, 2018 from 9:00 PM to 10:15 PM
Local Legends is the Alchemy Comedy Theater's flagship weekly improv show. Every Friday night at 9:00pm, a different local legend (person of note) tells their own local legends (personal stories) to inspire this fully improvised show.
Tonight's show will feature stories from Bethany Winston:
Bethany Winston is the owner and editor-in-chief of Kidding Around Greenville and Kidding Around Spartanburg. She enjoys exploring parks, discovering local events, and meeting the people who make the Upstate an amazing place to live. You can contact her at bethany@kiddingaroundgreenville.com.