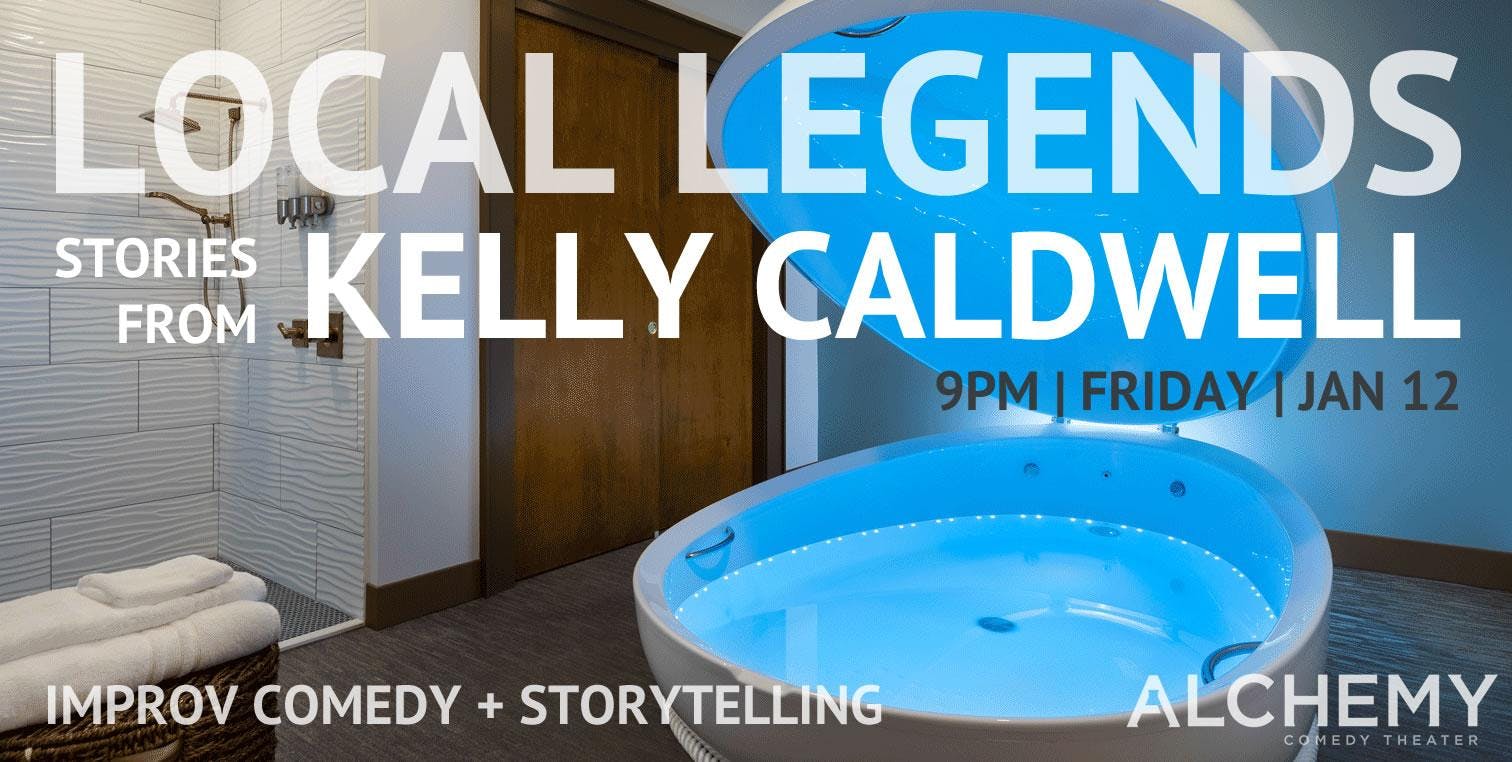 Local Legends: Improv Comedy Inspired by Kelly Caldwell (Owner of Drift Float & Spa)
Friday January 12, 2018 from 9:00 PM to 10:15 PM
Local Legends is the Alchemy Comedy Theater's flagship weekly improv show. Every Friday night at 9:00pm, a different local legend (person of note) tells their own local legends (personal stories) to inspire this fully improvised show.
Tonight's storyteller is Kelly Caldwell (Owner of Drift Float & Spa):
I (Kelly Caldwell) started floating back in 2012 while living in Atlanta. Even after just one float I knew this was something really special. After three floats, I was down right hooked! As a modality of personal development, I was blown away by the peace and calm I attained after just 3 sessions over a two month time period. As a healing tool, my PTSD symptoms had a dramatic decrease and my quality of life shot way up. Something had become very clear to me: floating was one of the most powerful, yet unknown tools for healing, creativity, and physical recovery. With float centers popping up all over the country, I knew it was time to bring it all home to Greenville and give back to my community.
In April 2016, I completed an apprenticeship with Float Tank Solutions in Portland, Oregon and was on my way to creating a float center of my own. My mom, Robin Carroll, started to really take notice and decided to try floating. After her first float, she could see the potential and knew how to make her experience even more relaxing the next go round. After her second float, she said it was 100% better. And after the third float, she was ready to dive into the business world with me make it all happen. With the right partnership, and a lot of research, Drift Float & Spa was born.