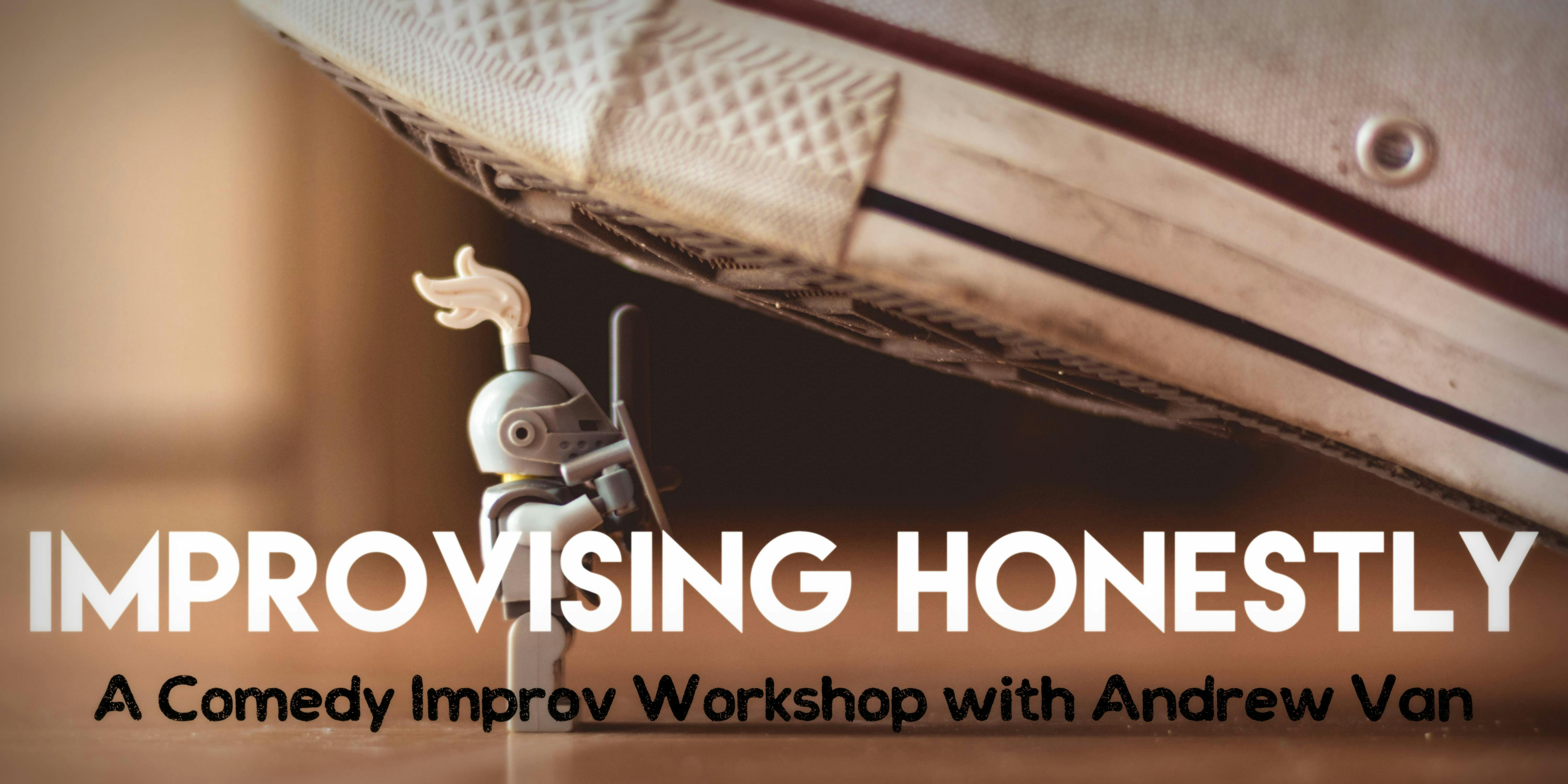 Improv 001 Workshop: Improvising Honestly in Narrative (with Andrew Van)
Saturday February 17, 2018 from 4:00 PM to 6:30 PM
Improv 001 Workshop: Improvising Honestly in Narrative (with Andrew Van)
Improvising Honestly is about taking choices made in a scene with a partner and reacting to it honestly without bogging down scenes with too much information that can get lost in context.
In this workshop improvisers will learn how to move forward in scenes and story by being more positive and genuine in their choices on stage.
Ability To Express Honestly Using Humility: Players will make real world choices that fit a scene and are relatable.
Creating Characters Using Extensions Of Yourself: Character work is not just about voices. It's about choices and actions.
Enhance Your Listening Abilities For Scene Partners: Organically create and maintain a conversation with what is given to you.
Using Given Information And Making Next Best Choices: Now that you have ideas, move forward rather than bog down with clutter and taking up time arguing on details.
Open Forum Discussion: Questions and Answers to get out ideas for everyone
Unlike our normal 6 week classes, this is a single drop-in style class that focuses on a single set of skills. After the workshop, stay for the 9pm show and see our house team Homage put these skills into practice.
—
The Alchemy Comedy Theater is committed to teaching the art of improv comedy throughout the Greenville area. Whether you are interested in performing and joining our company, or simply working on communication and collaboration in the real world, these comedy classes are for you.
Click on the course you would like to take to purchase online or you can call (864) 256-1467.