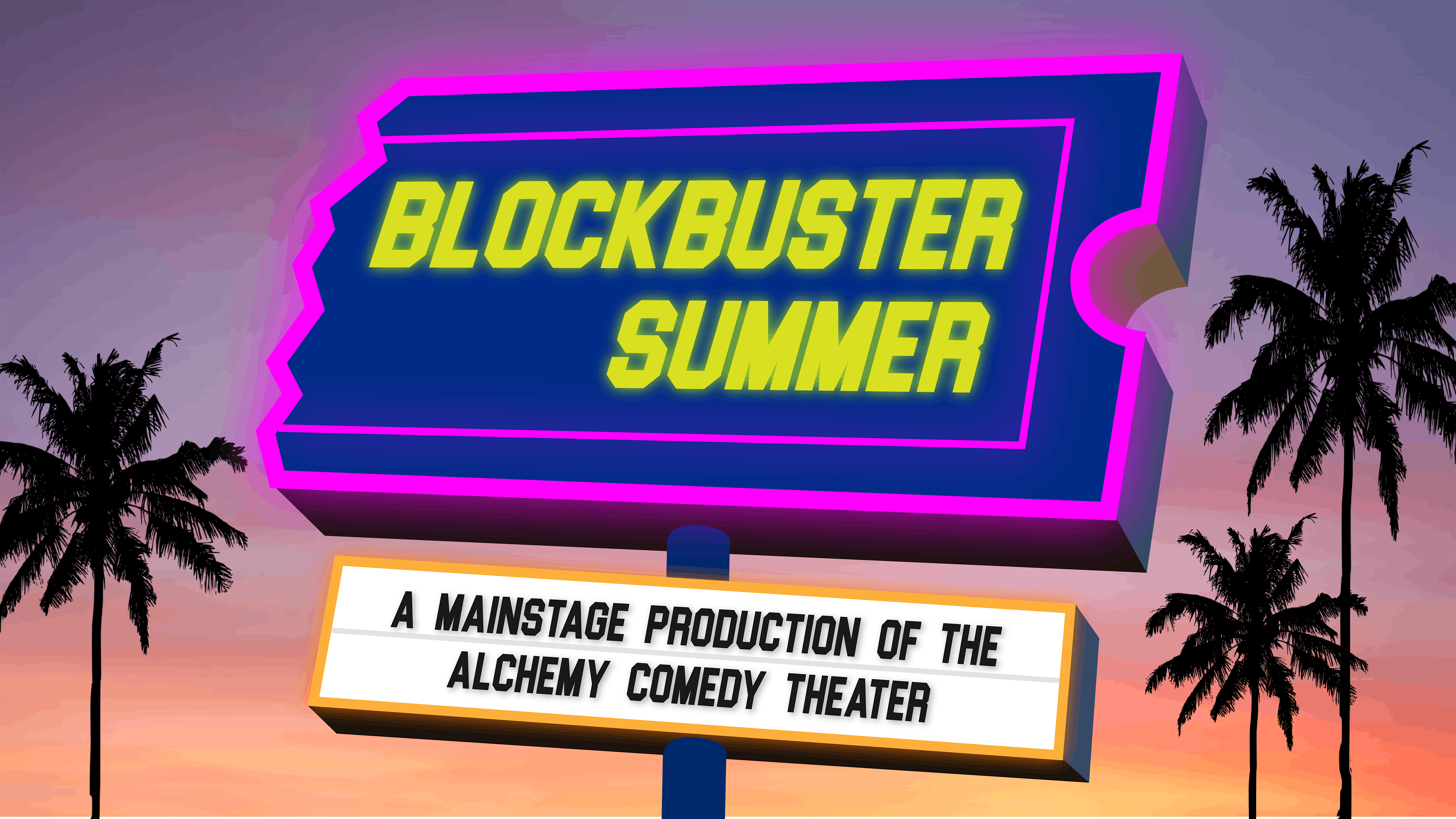 Blockbuster Summer: A Mainstage Comedy Revue
Friday June 24, 2022 from 9:00 PM to 10:30 PM
Every Friday & Saturday this summer Alchemy presents a return to our favorite scripted and improvised show celebrating the movies!
Our Mainstage productions are the top tier of Alchemy Comedy shows. The first half of "Blockbuster Summer" is our love letter to the movie and theater experience with themed scripted sketches and improv comedy games. The second half is a fully improvised movie all inspired by an audience suggestion. This show has a limited run in only June and July so don't miss it!
---
The Alchemy Comedy Theater is back and running shows every Thursday, Friday, and Saturday night at 7:30 and 9pm. Downtown Greenville has street parking available as well as several nearby parking garages.