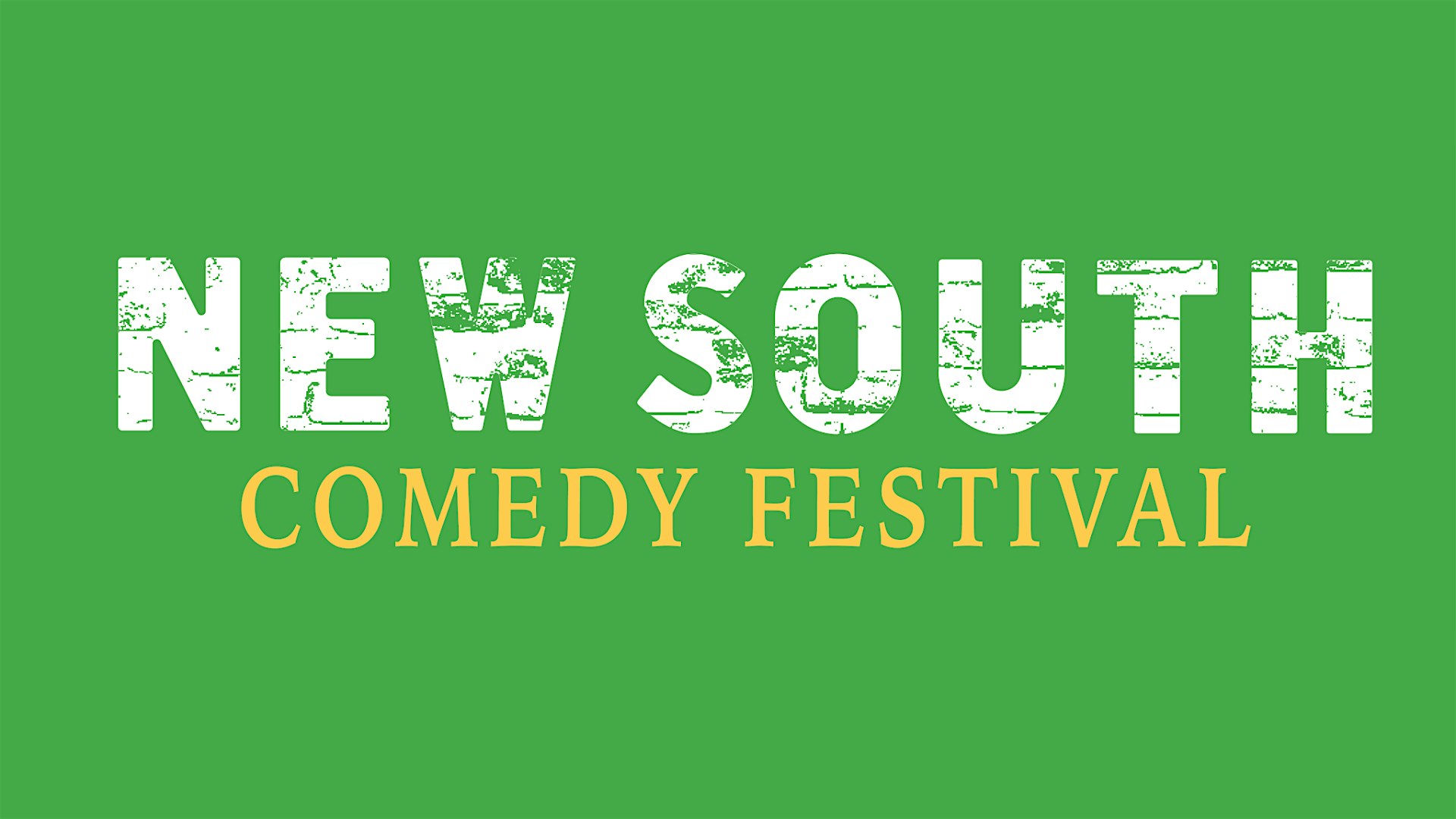 FINALE featuring First Four Names, Bianchi and Byland, and Local Legends
Saturday November 13, 2021 from 9:00 PM to 10:00 PM
The New South Comedy Festival will be November 4th-13th featuring improv, stand-up, musical, and sketch comedy shows from across the country

Bianchi & Byland were the winners of ComedySportz Richmond's 2021 Virtual Rumble. Jenn Bianchi is an improvisor, educator, and actor based in the Chapel Hill, NC area. She performs weekly with ComedyWorx in addition to teaching classes and workshops online with The Peoples Improv Theater in New York City. She is on faculty and a performer with the Queen City Comedy Global Improv project working with students across the globe.
Elizabeth Byland (better known as EB) holds a joint faculty appointment at Virginia Commonwealth University in Richmond, Va as the Head of Improv with the School of the Arts and the Director of Applied Health Improv with the Center for Interprofessional Education and Collaborative Care. She serves on the Board of Directors with ComedySportz Richmond, performs as a company member with Coalition Theatre, founder of her own non-profit organization called Comedy Connects, and a co-founder of Queen City Comedy, as well as a professional film/television actor.
First Four Names: With more than 30 combined years' experience acting, hosting, teaching and coaching improv, Richard Paul and Chris Barry team up with a rotating cast of music directors to make up the troupe Four First Names out of Orlando, Florida. They have appeared in more than a dozen states and more than two dozen festivals all across the U.S. performing a musical long-form set called The Aftermath and additional narrative long-form sets.
Local Legends has been the Alchemy Comedy Theater's flagship weekly improv show for over 10 years. Usually, a different local legend (person of note) tells their own local legends (personal stories) to inspire this fully improvised show. But this special all-star festival edition feature non-local stories and a one-night-only collaboration of improvisers from throughout the country!
---
Alchemy Comedy Theater has Greenville's only weekly improv comedy show.  These energetic and completely improvised shows feature different local performers and special guests each week. 
All weekly shows are Thursday, Friday, and Saturday nights at 7:30pm and 9:00pm in Greenville's iconic Coffee Underground theater. Street parking is available as well as several nearby parking garages.
al·che·my [ˈal-kə-mē] a power or process of transforming something common into something special