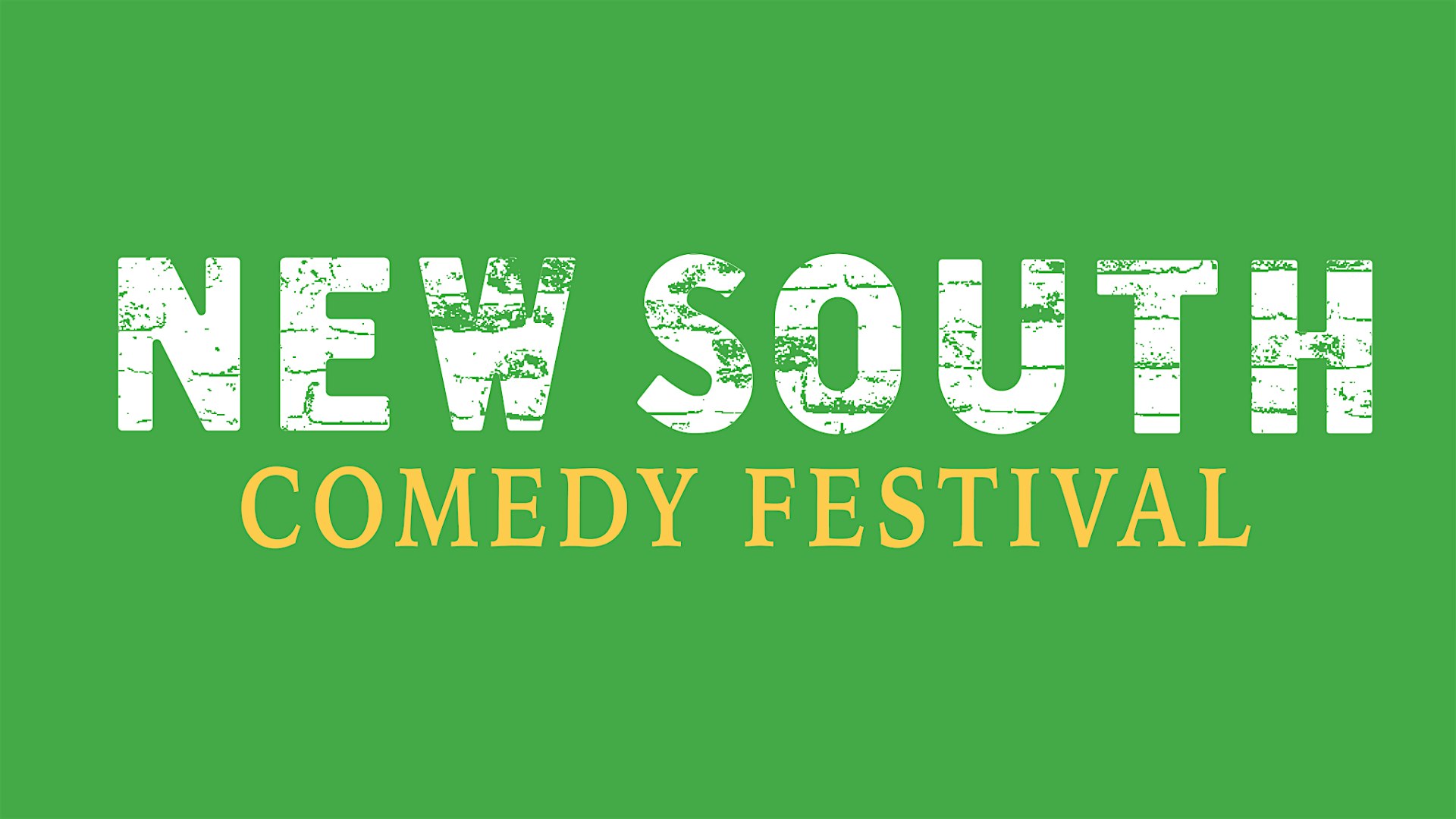 Musical & Sketch Comedy: Bustercups, Trouble With Shapes, Jack Blankenship
Saturday November 13, 2021 from 7:30 PM to 8:30 PM
The New South Comedy Festival will be November 4th-13th featuring improv, stand-up, musical, and sketch comedy shows from across the country

The Bustercups are Columbia, SC's #1 comedic rap group that have performed at two establishments of barbecue as well as a cantina. Phil Carter aka Philabuster, Patrick Fowler aka MC Pcup, and producer Adrian Perez aka Freak Pheromone combine a mix of hard core hip hop, comedy and satire that will be sure to get your body moving, especially your funny bone.
TROUBLE WITH SHAPES is a four man sketch comedy troupe from Greensboro, NC. They are AJ SCHRAEDER, AL-DON SCHRAEDER, BOB BESHERE, and JOHN CHENOWETH. Combined they have over 4 decades worth of professional sketch comedy experience. Its members have toured nationally at colleges, been invited to comedy festivals across North America (SF Sketchfest, Toronto Sketchfest, NC Comedy festival) and written content for global brands such as Doritos, Lego and Walmart.
Jack Blankenship: A writer, actor, and comedian from Alabama, Jack Blankenship currently resides in New York City. He performs comedy as a storyteller, musician, and actor at venues in New York City and across the country. In 2012, Jack gained notoriety as "The Alabama Face Guy" meme, appearing as a guest on shows like Late Night with Jimmy Fallon, The Today Show, and ESPN's SportsNation and also in print with Sports Illustrated, The New York Times, and ESPN: The Magazine.
Jack currently works at The Tonight Show Starring Jimmy Fallon, where he occasionally performs as himself and appears as other characters. He also writes and performs with the sketch team Kids These Days, who've appeared on NBC's "Bring The Funny" and performed at San Francisco Sketch Fest, New York Comedy Festival, and Austin Sketch Fest.
---
Alchemy Comedy Theater has Greenville's only weekly improv comedy show.  These energetic and completely improvised shows feature different local performers and special guests each week. 
All weekly shows are Thursday, Friday, and Saturday nights at 7:30pm and 9:00pm in Greenville's iconic Coffee Underground theater. Street parking is available as well as several nearby parking garages.
al·che·my [ˈal-kə-mē] a power or process of transforming something common into something special