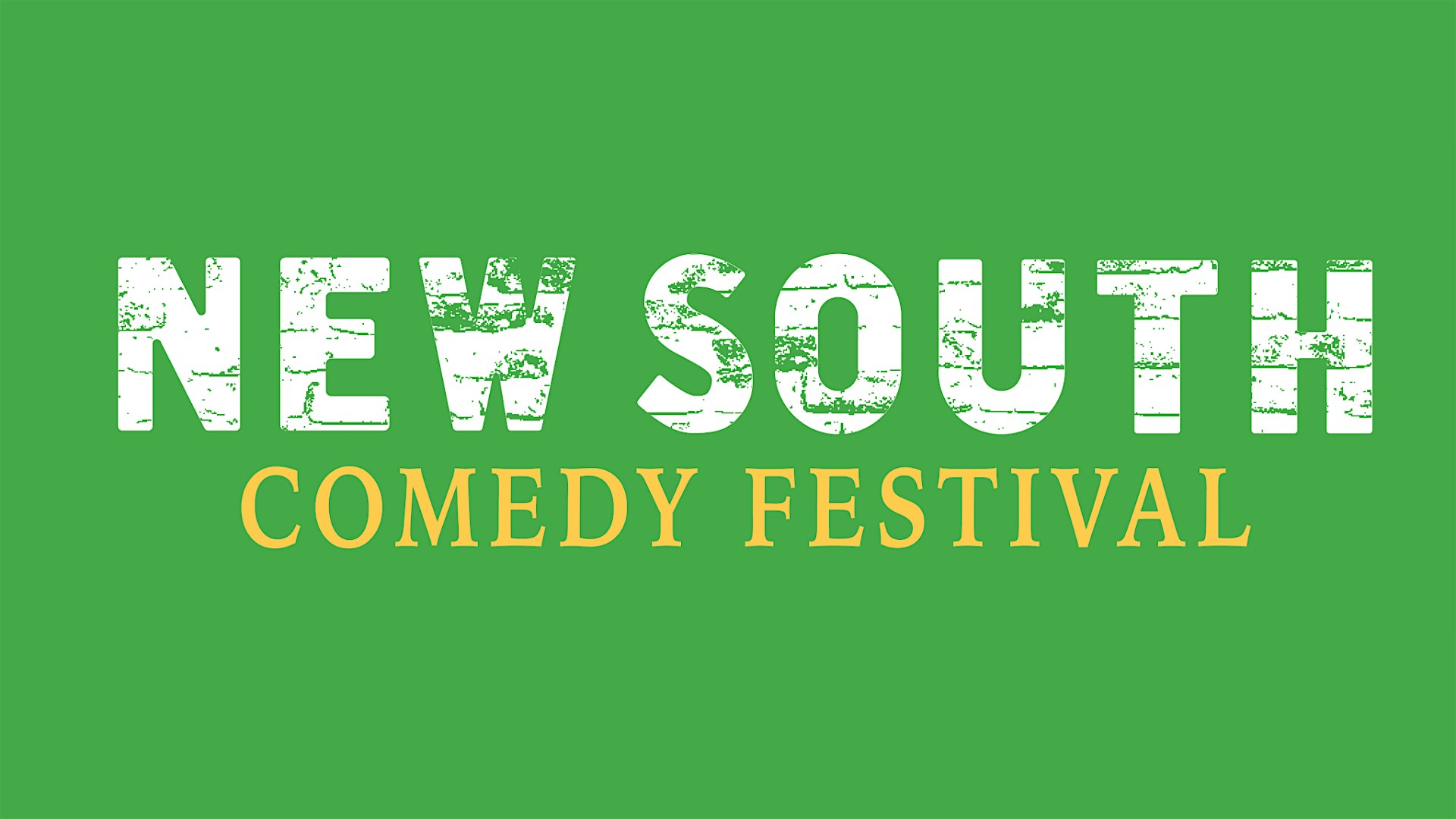 Stand-up Comedy from Shealyn Forshee, Dan Paswell, and Andrew Cornelius
Saturday November 6, 2021 from 7:30 PM to 8:30 PM
The New South Comedy Festival will be November 4th-13th featuring improv, stand-up, musical, and sketch comedy shows from across the country

Your host for this show is Alchemy cast member and theater Education Director Nicole McAden!
Shealyn Forshee is an up-and-coming Philadelphia based comedian, engineer, and old woman trapped in a young woman's body. Her sharp and biting brand of humor is enhanced by her apathetic world view and monotoned register. Her style once described as "unenthusiastic" draws inspiration from her extensive travels through the Rust Belt. Shealyn can be seen performing in venues all over Philadelphia – now including sidewalks, makeshift outdoor stages, and well-ventilated indoor locations.
Fish-out-of-water, Dan Paswell, is adjusting to life in the Midwest after spending 30 years in the Northeast and sharing his experiences with audiences all over the country. From aggressive delivery drivers to the weather, Dan takes the ordinary and turns it to hilarity. A regular at The Comedy Attic, Dan has also performed regularly at clubs such as The Comedy Connection in Rhode Island and Levity Live in New York.
Andrew Cornelius is a stand-up comedian, improviser, and emerging writer. He was the host of Intrigue.TV's "Just Eat It!," a restaurant review show that is now available on YouTube. Andrew also played "Preston" in the indie comedy feature, "Captain Hagen's Bed & Breakfast" streaming on Amazon. Sometimes children recognize him as "Coach Scalp" from Nick Jr.'s "Platy & Jackie's Mixed Up Challenges." Andrew has performed stand up comedy at notable venues like the Ice House (Pasadena) and the Ventura Comedy Club.
---
Alchemy Comedy Theater has Greenville's only weekly improv comedy show.  These energetic and completely improvised shows feature different local performers and special guests each week. 
All weekly shows are Thursday, Friday, and Saturday nights at 7:30pm and 9:00pm in Greenville's iconic Coffee Underground theater. Street parking is available as well as several nearby parking garages.
al·che·my [ˈal-kə-mē] a power or process of transforming something common into something special