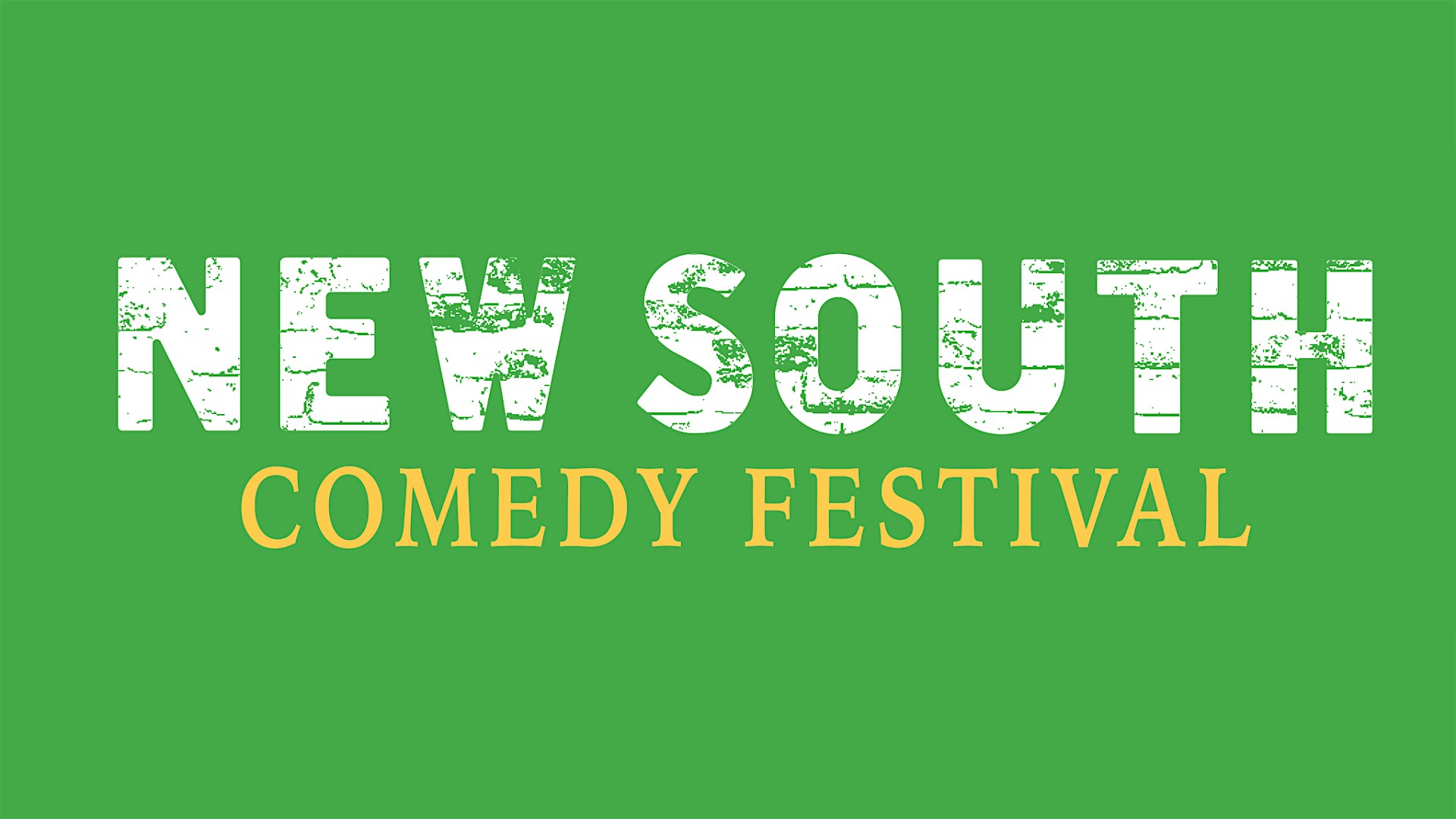 Stand-up Comedy from Reuben Wolf, Nate Allen, Art Cai, and Andrew Cornelius
Friday November 5, 2021 from 7:30 PM to 8:30 PM
The New South Comedy Festival will be November 4th-13th featuring improv, stand-up, musical, and sketch comedy shows from across the country

Your host for this show is Alchemy cast member Andrea Reeps
Reuben Wolf is a comedian based in New York City. He has performed in clubs all over the state such as West Side Comedy Club and Helium Comedy Club in Buffalo. He produces the Ugly Parrot show in Queens and Good One Comedy show in Brooklyn. He most recently received a residency at Broadway Comedy Club for the month of June. Reuben claims to be the funniest Miami Dolphins fan in hopes that the Dolphins will one day stop being a joke.
Nate Allen is one of Atlanta's young and up incoming comedians. Hailing from Savannah, Ga he's a member of the Podcast 21 Nuke Salute presents "Black Mass" and recently made his first Tv appearance on REVOLT TV's Funny AF (season two)
Art Cai an Asian-American comedian who hails from Nebraska and is now based in Brooklyn. He is the host of the JERRY SEINFELD PRESENTS... show (@jerryseinfeldpresents) and the TEACH ME GOOD podcast (@teachmegoodpodcast). He's performed for Buzzfeed, Vox, all around NYC (including the Asian Comedy Festival and Diverse AF Festival), and once in Thailand. IG/TW: @fartcai
Andrew Cornelius is a stand-up comedian, improviser, and emerging writer. He was the host of Intrigue.TV's "Just Eat It!," a restaurant review show that is now available on YouTube. Andrew also played "Preston" in the indie comedy feature, "Captain Hagen's Bed & Breakfast" streaming on Amazon. Sometimes children recognize him as "Coach Scalp" from Nick Jr.'s "Platy & Jackie's Mixed Up Challenges." Andrew has performed stand up comedy at notable venues like the Ice House (Pasadena) and the Ventura Comedy Club.
---
Alchemy Comedy Theater has Greenville's only weekly improv comedy show.  These energetic and completely improvised shows feature different local performers and special guests each week. 
All weekly shows are Thursday, Friday, and Saturday nights at 7:30pm and 9:00pm in Greenville's iconic Coffee Underground theater. Street parking is available as well as several nearby parking garages.
al·che·my [ˈal-kə-mē] a power or process of transforming something common into something special