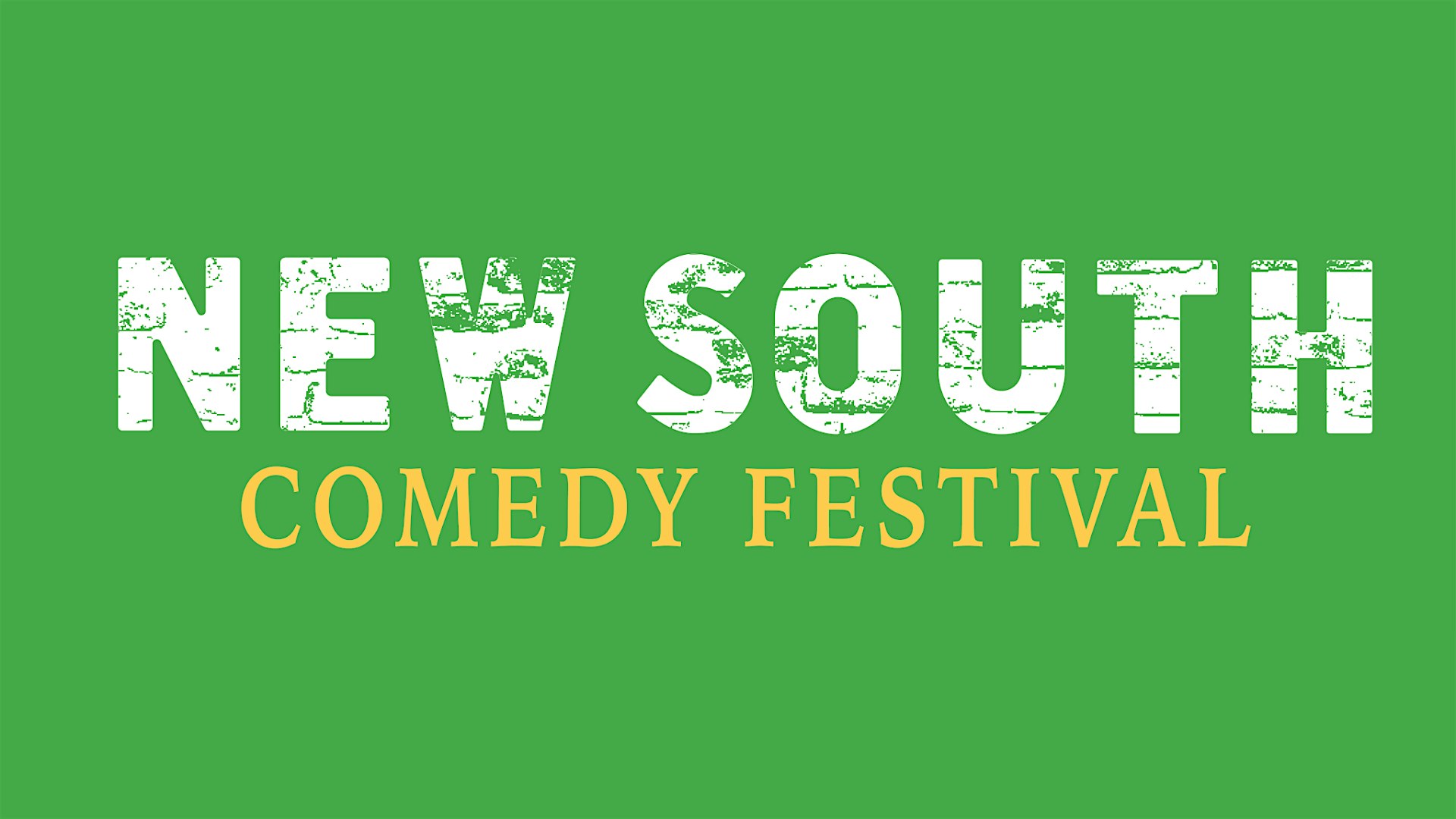 Stand-up from Jolie Dudley, Josh di Donato, S.L. Deangelo, William Kean
Thursday November 4, 2021 from 9:00 PM to 10:00 PM
The New South Comedy Festival will be November 4th-13th featuring improv, stand-up, musical, and sketch comedy shows from across the country

Your host for this show is Alchemy cast member and festival co-producer Tyler Prescott!
Jolie Dudley is a comedian, writer, and performer in New York City. Some of her credits include: Burbank Comedy Festival, Characters Welcome, and producer of the monthly dog-friendly variety show "Must Love Dogs (and Comedy)". Jolie's 30 minute comedy TV pilot "The Pet Parents of New York" was recently selected as a quarter finalist in the Genre Screenplay Competition and as a Semifinalist in the NYC International Screenplay Awards. By day, Jolie is a career coach in the tech industry and by night she throws all of that sound job search advice away and tries to make it as a comedian.
Josh di Donato has been doing standup since 1994. He founded the legendary comedy shows at Largo, where he performed alongside Marc Maron, Janeane Garofalo, Greg Proops, Mitch Hedberg, Dave Chappelle, Sarah Silverman, Margaret Cho, Tenacious D and others. He has recently been making the festival rounds, performing in the Blue Whale Comedy Festival in Tulsa in 2019, Four Corners CF in Durango, CO 2019 (and 2021), San Luis Obispo CF in 2020, Turnpike CF in NJ in 2021. Josh hopes you've been vaccinated before you see his show. But he has been, so even if you haven't, and he catches it from you, he still probably won't die!
S.L. Deangelo: Growing up in the Windy City of Chicago, Sean Lewis was picked on and found out that bullies kept you around if you made them laugh. With Sean's observational, anecdotal, sarcastic humor along with the enjoyment of making people laugh, he signed up for a comedy workshop at the Virginia Beach Funny Bone and was deemed the Class Valedictorian. Sean also has been offered and accepted a residency at the Broadway Comedy Club in New York.
Sean's comedy education goes deeper than that with the books he has read such as "How to be a Working Comic" by Dave Schwensen, "The Comedy Bible" by Judy Carter, "Step by Step to Standup" by Greg Dean, "Mastering Standup" by Stephen Rosenfield.
Sean also has several sketch comedy skits on his comedy face book page: "S.L. Deangelo" which has over 200k views in the last 12 months. Often told his styles resembles D.L. Hugley, Sean's material touches everything from Parenting, Relationships and everyday situations told from his comedic views of the world. Rather than looking at the brighter side of things you have to look at things from the funny side. His motto "Jokes aren't meant to be taken seriously" is well known by anyone who has seen or heard his comedy.
William Kean has been performing stand-up for 12 years. He's had his own show at the Broadway Comedy Club and currently has his own show Laughter Party through Face Off Unlimited. He's travelled the country performing and teaching comedy workshops at Columbia Graduate Business School, Clemson, and at various comedy festivals including New South. He currently streams standup writing weekly on Twitch @WilliamDoesStreaming.
---
Alchemy Comedy Theater has Greenville's only weekly improv comedy show.  These energetic and completely improvised shows feature different local performers and special guests each week. 
All weekly shows are Thursday, Friday, and Saturday nights at 7:30pm and 9:00pm in Greenville's iconic Coffee Underground theater. Street parking is available as well as several nearby parking garages.
al·che·my [ˈal-kə-mē] a power or process of transforming something common into something special