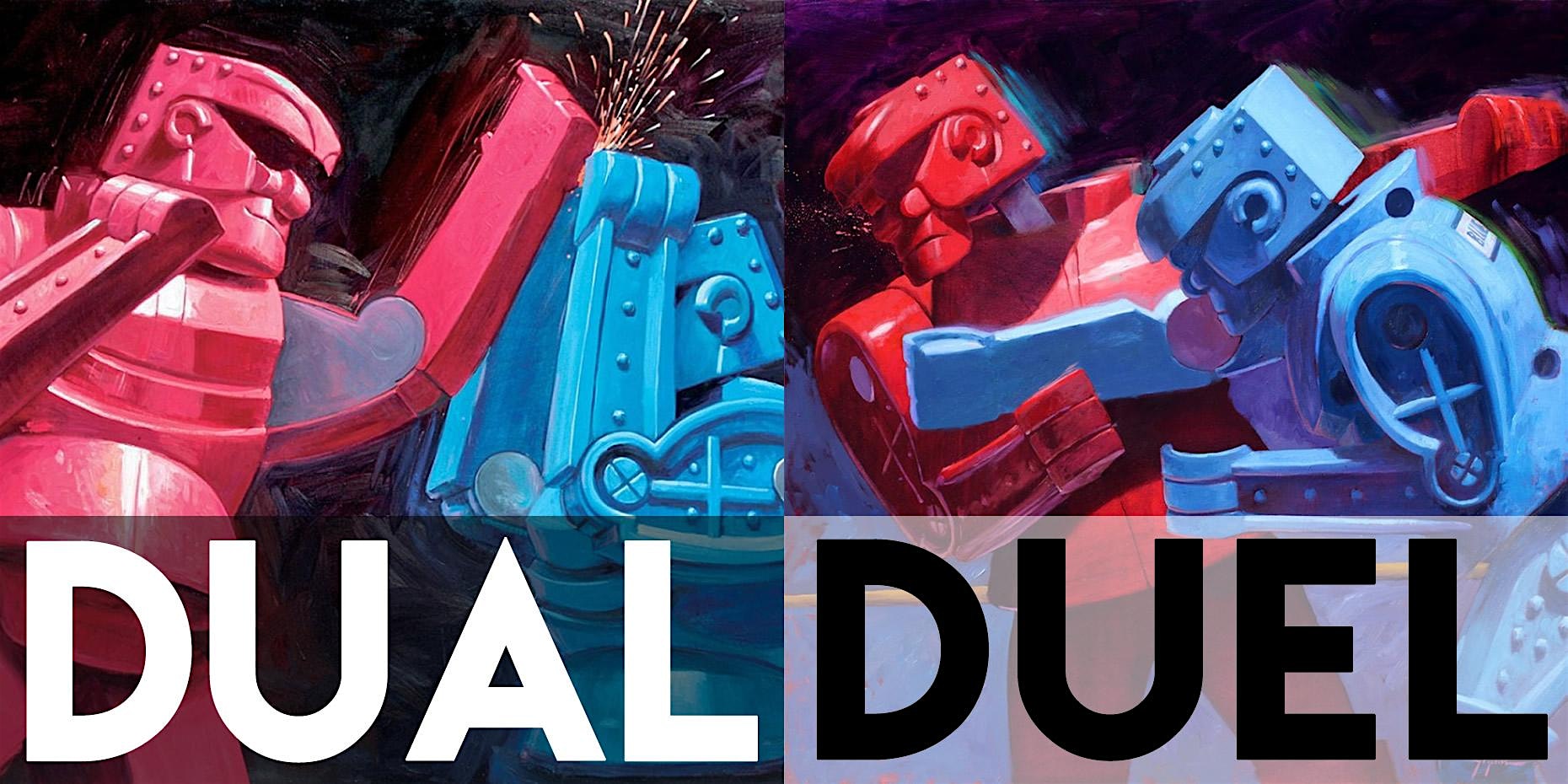 Dual Duel Competition (Final Round)
Saturday April 10, 2021 from 8:00 PM to 9:00 PM
Every Spring, Alchemy's stage becomes a full-on comedy battle royale as duos of Alchemy players compete for points and your laughs!
To allow groups to stay socially distanced, we are only selling tickets by the row. Once purchased, your row can fit between 1-4 people (depending on the size of your group). We'll also only be seating every other row.
These two teams have proven themselves in the Opening Round and are ready to claim the title of 2021 Dual Duel champions! It's a bit like "Whose Line Is It Anyway?": you'll see familiar games like ABC (if the first line starts with an A, the next line will start with a B, then a C, and so on ...), New Choice (the host will ring a bell and the player has to replace their last line with something totally new), and Sounds Like a Rap (exactly what you'd expect).
But, unlike "Whose Line?", the points matter. It's a head to head (to head to head to head to head to head to head) tournament where players are eliminated, dreams are made, and one team will be crowned the winners!