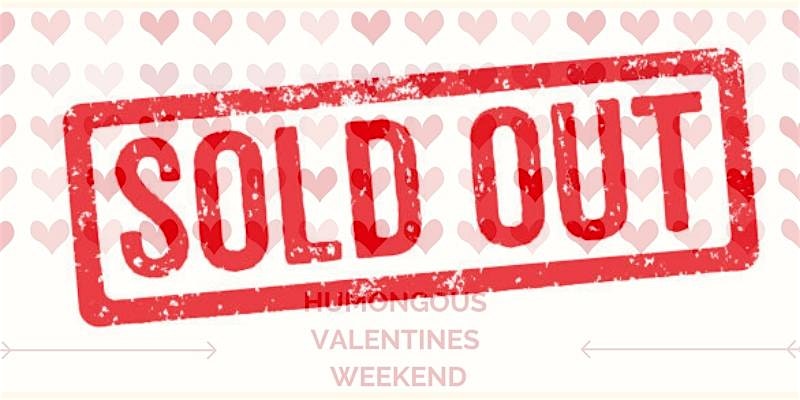 HUMONGOUS Valentine's Weekend Show
Friday February 12, 2021 from 8:00 PM to 9:00 PM
Every Valentine/President's Day Weekend we produce our biggest show of the year. Instead of 1 big one, we're dividing into 3 smaller shows
On February 12th, 13th, and 14th the Alchemy Comedy Theater is creating our biggest night of comedy of the year. Since the theater's live events have been on pause since last spring, it will be pretty easy to make this our largest show in a while. Instead of hosting one single show jam packed with as much comedy and people as possible, we are spreading out our fun.
Each show will only have about a 16 seats available (depending on group sizes) to ensure we can stay distanced. Per city regulations and pragmatic precaution all audience members will be required to wear masks during the entire show. No food or drink will be allowed into the show. And since our limited cast will not be wearing masks on stage, they will all be tested the week before.
Even though the crowd and cast will be limited in size, the comedy will still be HUMONGOUS. You can expect a sampler platter of all the different kinds of shows Alchemy produces in one single night. This huge event will feature a combination of improv, stand-up, and sketch comedy.
Seating is limited, so it's always wise to pre-purchase your tickets online. Since we are encouraging people to only attend as "couples or bubbles" you can only purchase tickets in sets of 2. If your group would like to sit together, you'll need to purchase your tickets as one large group.