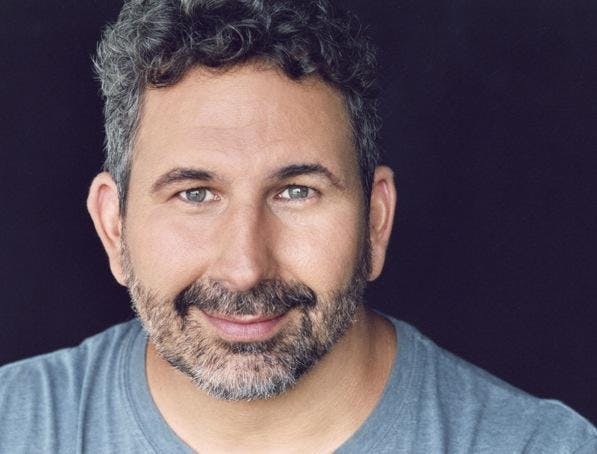 IMPROV WORKSHOP with Craig Cackowski: JTS Brown (note: at least 1 year improv experience required)
Saturday November 16, 2019 from 3:00 PM to 5:00 PM
Saturday, November 16th - 3:00-5:00pm - $50
Since, 2011 the Alchemy Comedy Theater has been committed to teaching the art of improv comedy throughout the Greenville area. That's why we are sponsoring the 6th Annual New South Comedy Festival guest workshops. These are one time chances to learn from a veteran instructors from throughout the country.

---
JTS Brown (note: at least 1 year experience)
Learn one of the most challenging, freeing, and legendary improv forms from the original director of JTS Brown, Craig Cackowski. Created by an ensemble formed by Ike Barinholtz and Jason Sudeikis in Chicago in the late '90s, the original JTS Brown were renowned for their transformational, dream-like style of play. Craig will teach you the techniques behind the form, and you'll learn how to play within a large ensemble with instant support and no judgment.

-
Craig Cackowski is an actor, improvisor and teacher based in Los Angeles. He has been involved with the iO and iO West theaters since 1992, and is the three-time winner of the Del Close Award as Teacher of the Year at iO West. He has played numerous improv festivals around the country with his long-running three-man troupe Dasariski (with Bob Dassie and Rich Talarico) and his duo Orange Tuxedo (with his wife Carla!). While in Chicago, he appeared in and co-wrote 5 revues for The Second City, and helped create such improv forms as JTS Brown and Close Quarters. As an actor, he has been seen in recurring roles on such shows as Community (as "Officer Cackowski"), Bajillion Dollar Properties (as "Todd the janitor"), Veep (as "Cliff") and as part of the ensemble cast of Drunk History. Other film and TV credits include Son Of Zorn, Girlboss, Shrink, Comedy Bang Bang, Newsreaders, Welcome To The Family, The Mindy Project, How I Met Your Mother, Arrested Development, Curb Your Enthusiasm, Year Of The Dog, 21 And Over, The Kings Of Summer, and Netflix's summer movie Wine Country. He may be heard frequently on such podcasts as The Thrilling Adventure Hour, Spontaneanation and his own podcast Craig's List, in which he makes Carla watch his 100 favorite movies.
---
If you have any questions about the workshop or about Alchemy in general please call us at 864-256-1467.