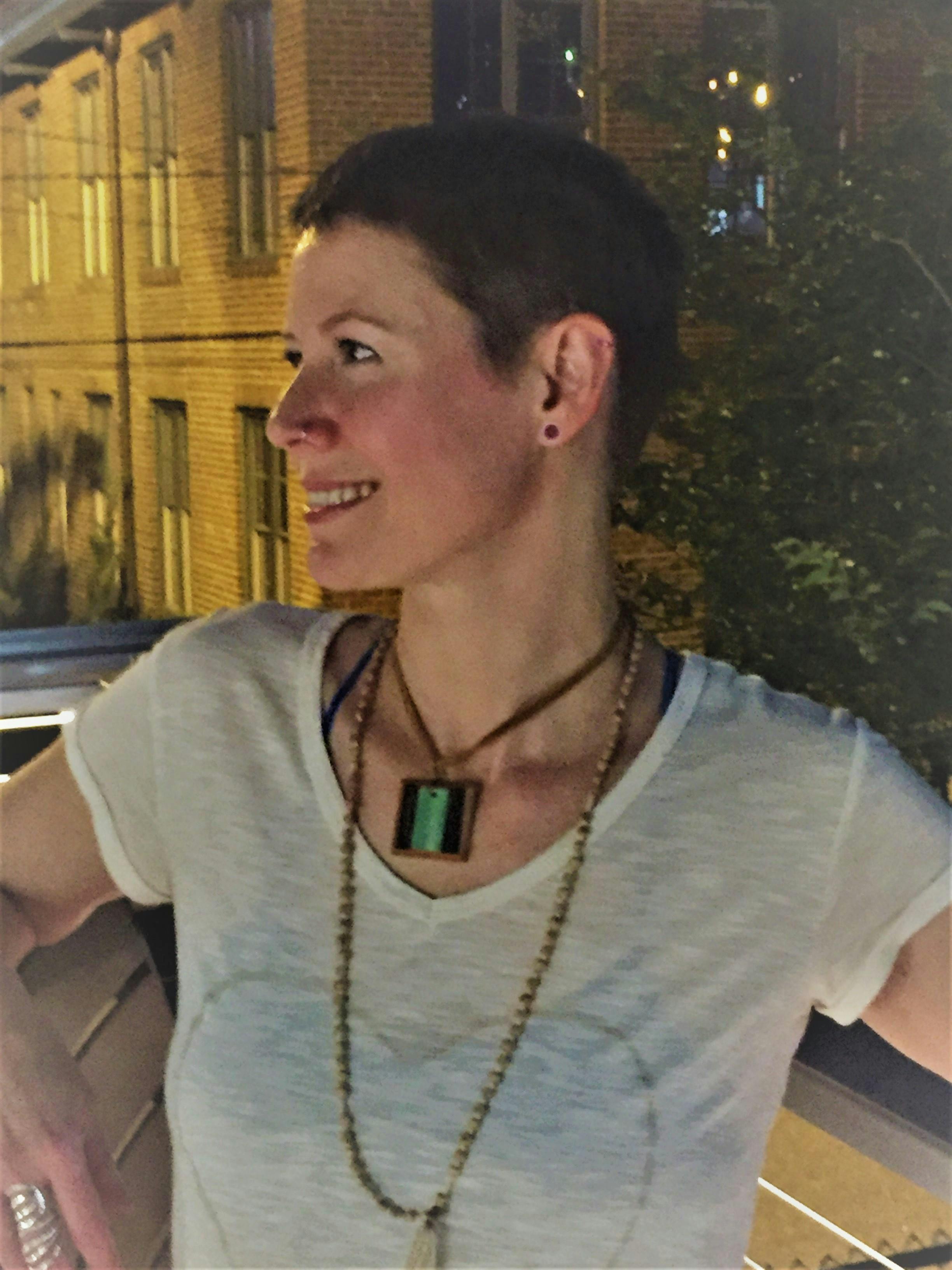 Local Legends: Improv Comedy Inspired by live AJ Laurie (Songwriter)
Friday September 21, 2018 from 9:00 PM to 10:15 PM
Local Legends is the Alchemy Comedy Theater's flagship weekly improv show. Every Friday night at 9:00pm, a different local legend (person of note) tells their own local legends (personal stories) to inspire this fully improvised show. This week, instead of stories, it's live music!
AJ Laurie always wished she had the ability to write songs. But, sadly, despite being a lifelong musician,
she did not.
Having been trained to read music at a young age, she always respected and admired those with little to
no training who were able to pick music "out of nowhere" and play by ear.
She felt crippled by her need to have printed sheet music to play. The creative process completely
eluded her.
Then, one day, something magical happened.
Having suffered for several years with a "mystery illness" that had yet to be properly diagnosed, her
exhausted, infection-soaked, panic-stricken brain finally cracked.
And all kind of words started tumbling out. Raw, honest words. Stories of her experiences. Full of
humor. And angst. And occasionally a little insight.
She knew she had to write them down. And she knew they were lyrics, not poems. But she had no idea
how to set them to music.
She shared her lyrics with two of her closest friends, who were very excited for her. One of them sent
her a link that helped her figure out how to begin setting chords to her songs, and the rest is history.
She completed rudimentary versions of her first 7 songs in 5 days. That was 3 years ago.
She has continued to write new songs, refine the old ones, and just generally enjoy exploring the
creative process ever since.
It is a gift that carries her through a long and difficult recovery from what turned out to be a very serious
illness.
But she'll be the first to tell you – if she had to walk through the fire of that experience to receive the
gift of creativity, she'd do it again in a heartbeat.