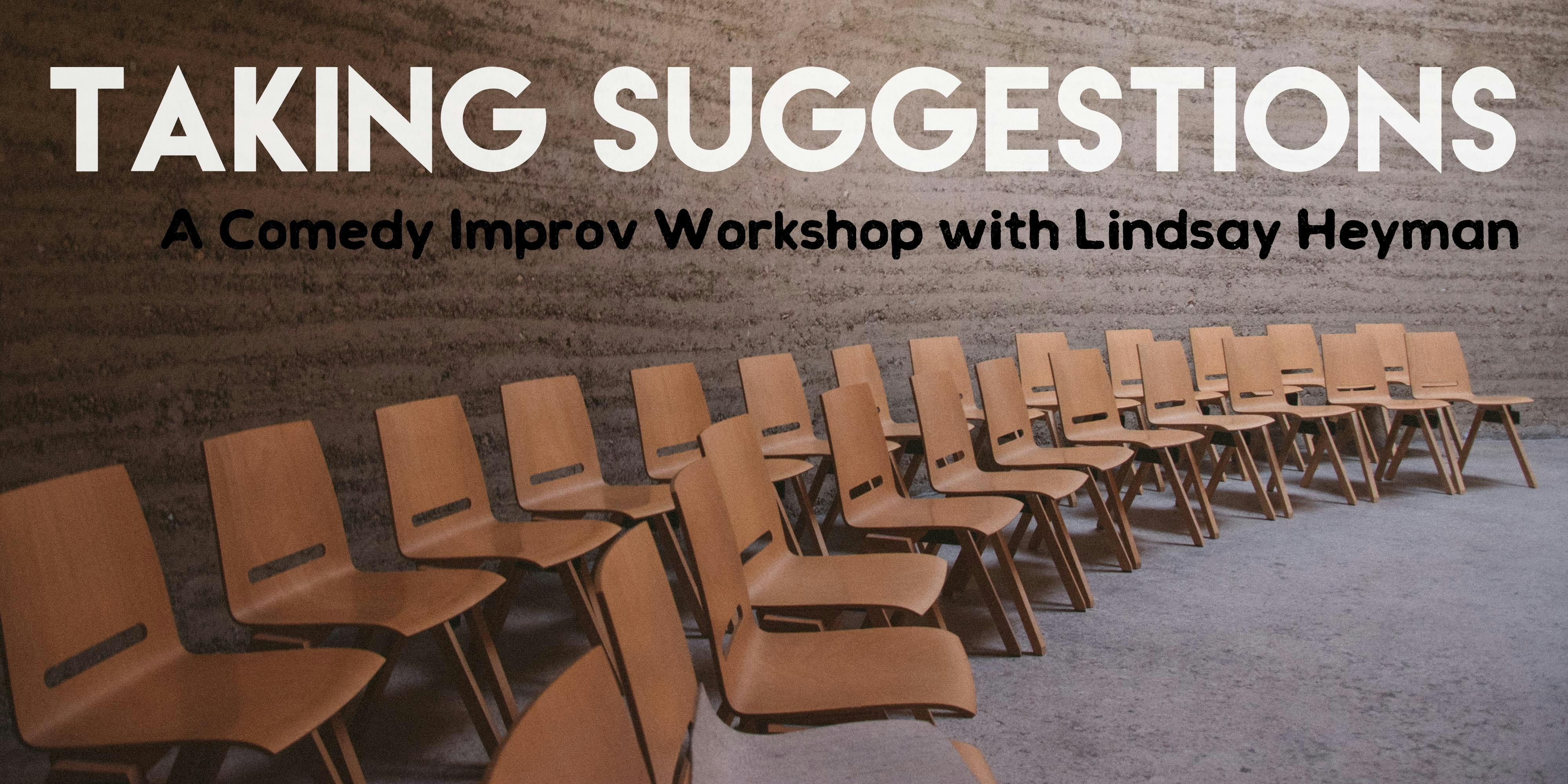 Improv 001 Workshop: Taking Suggestions (with Lindsay Heyman)
Saturday June 16, 2018 from 4:00 PM to 6:30 PM
Improv 001 Workshop: Taking Suggestions (with Lindsay Heyman)
Sometimes we feel ourselves making the same kinds of choices in scenes. There are so many directions we can take with an audience suggestion, but sometimes in a cloud of ideas our brains will choose the safe, easy connections that we may have seen before. Making those next level, creative connections from the original suggestion is a skill than can help make improv look even more like magic and feel fresher for the improviser.
In this workshop, we'll practice creating new, unexpected scene dynamics by pulling apart suggestions, by combining and committing to bold choices, and by not overthinking how we expect a scene to go.  
Unlike our normal 6 week classes, this is a single drop-in style class that focuses on a single set of skills. After the workshop, stay for the 9pm show and watch our house team Mouthband turn a suggestion into an improvised musical.
—
The Alchemy Comedy Theater is committed to teaching the art of improv comedy throughout the Greenville area. Whether you are interested in performing and joining our company, or simply working on communication and collaboration in the real world, these comedy classes are for you.
Click on the course you would like to take to purchase online or you can call (864) 256-1467.