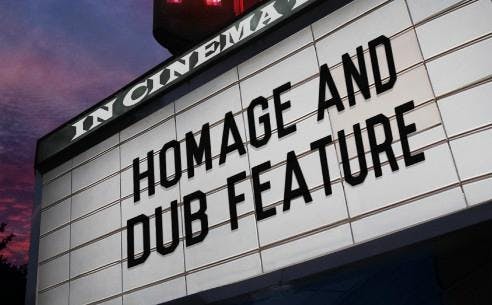 Unscripted: Improvised Movies from Homage and Dub Feature
Saturday June 23, 2018 from 9:00 PM to 10:00 PM
Once a month, Alchemy features two different improvised movies performed live on stage! The first team, Homage, combines comedy improv with some familiar techniques from film for a hybrid show that fits somewhere in between a movie and a play.
Our second team, Dub Feature, will dim the lights and play a crazy, old movie (of your choosing), but with a twist—the sound is muted and it's up to our performers to fill in all the voices and sound effects. The results are reliably outrageous.
---
Homage features Heather Detzner, Jacob Johnson, Joshua Cox, Katie Steenerson, Nicolas Estevez, Tyler Prescott, and Wendy Pisor. Coached by Jason Underwood.

Dub Feature includes Ben Burris, Jason Underwood, and Wendy Pisor.


---