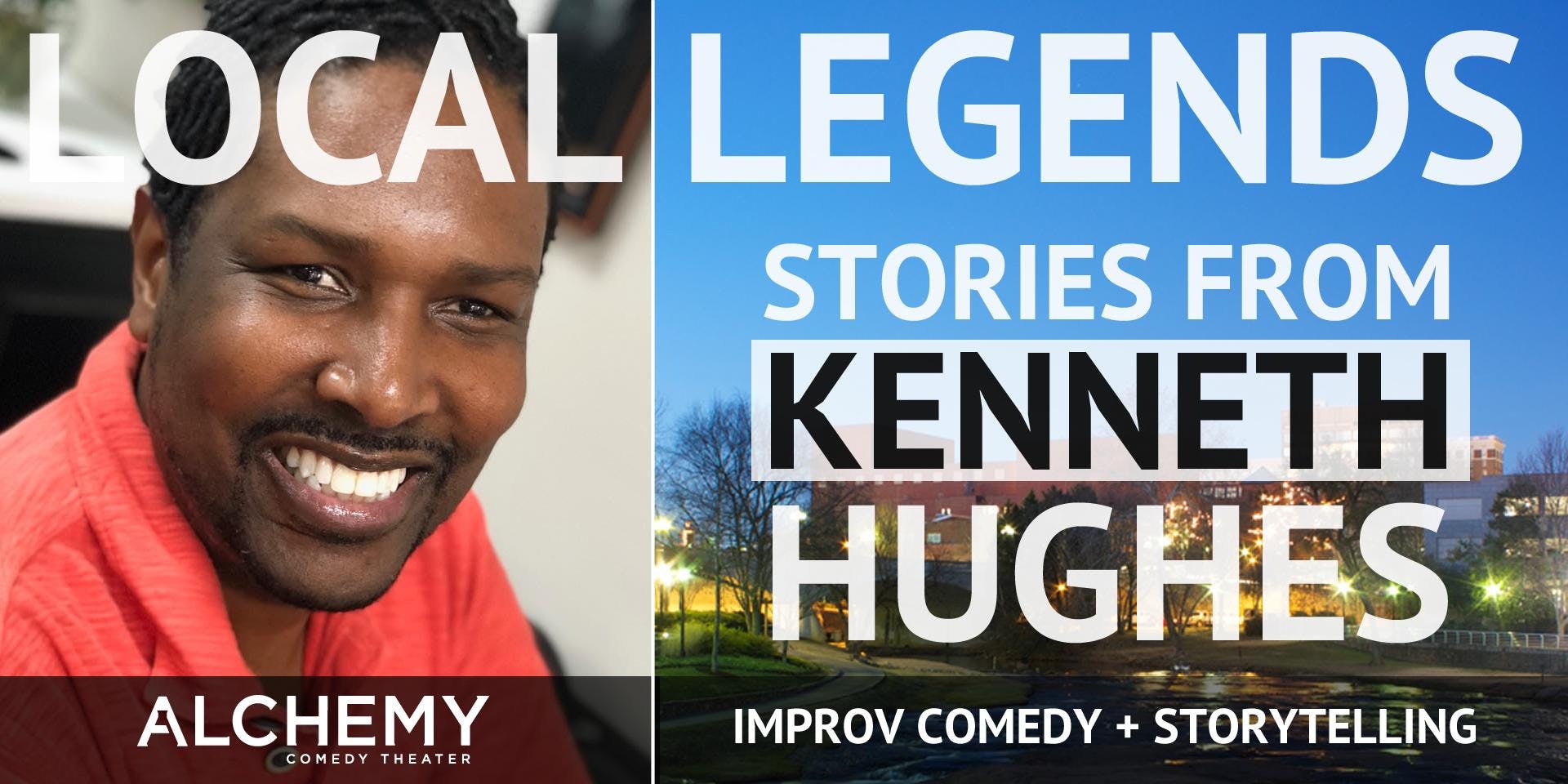 Local Legends: Improv Comedy Inspired by Kenneth E. Hughes (Founder/CEO at Acacia Premium Soaps and 20/20 Productions)
Friday May 18, 2018 from 9:00 PM to 10:15 PM
Local Legends is the Alchemy Comedy Theater's flagship weekly improv show. Every Friday night at 9:00pm, a different local legend (person of note) tells their own local legends (personal stories) to inspire this fully improvised show.
Tonight's show will be inspired by stories from Kenneth E. Hughes:
Kenneth is the Founder/CEO at Acacia Premium Soaps. He also runs 20/20 Productions, which puts on comedy shows that spotlight local acts at Smiley's Café.