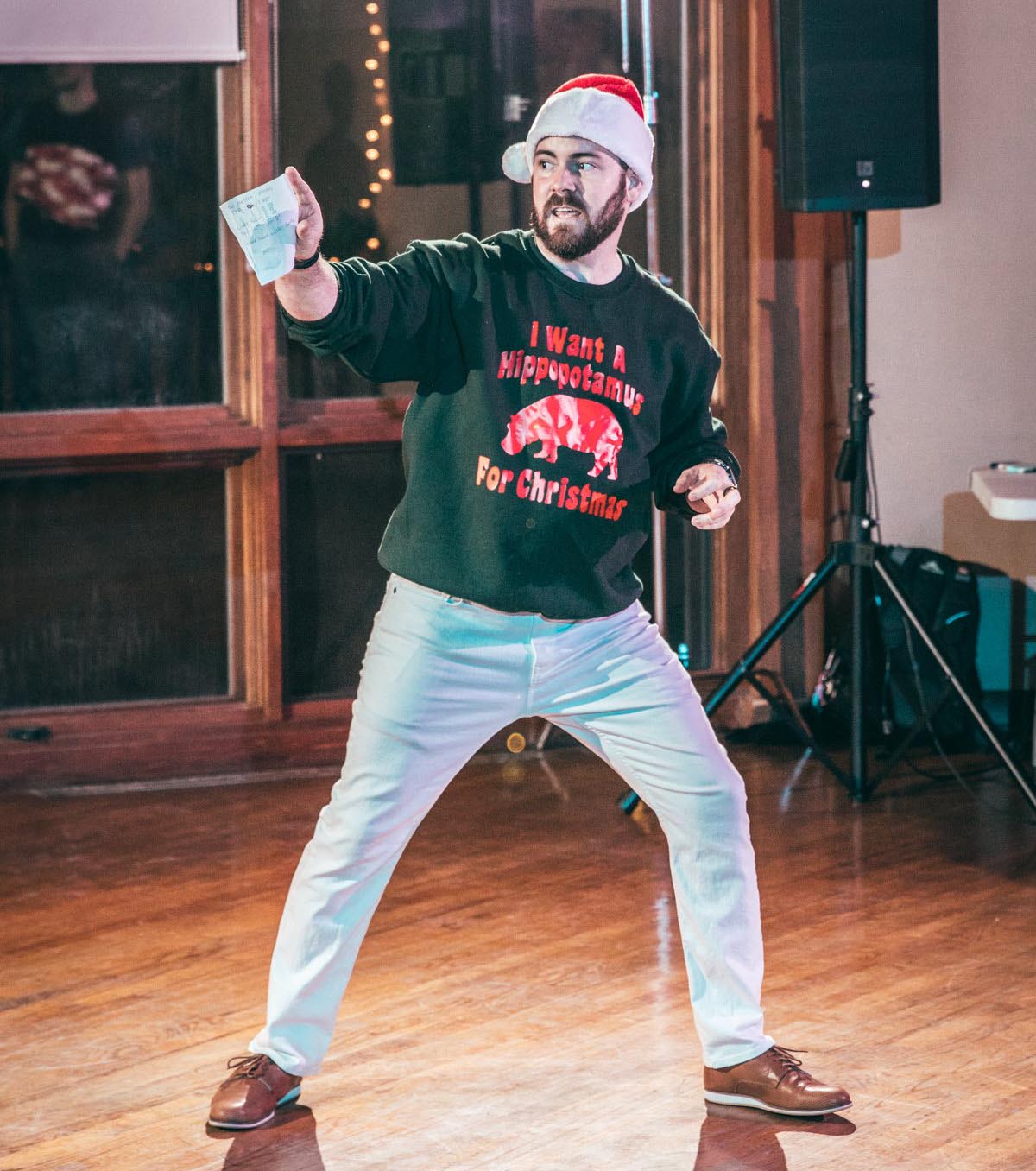 Performer
Travis Matthews is an Improviser and Dancer from Greenville, SC. He has an insatiable thirst for coffee, a love language for food, and a questionable preference of always sitting in the front row.
Shortly after Travis moved to the growing city of Greenville, he became involved the local dance and improv scenes. He currently is a member of Alchemy's Writer's Room Team and is a board member of the Greenville Lindy Hoppers, where he holds the position of Treasurer.
Travis likes improv because it is loads of fun and it teaches one to truly listen to another person. It also allows him to get out of his head and into the moment with scene partners and friends. 
Whether it be dance or improv, Travis's face strives to welcome everyone and serves to strengthen the community in Greenville. He believes that if you truly love something and you want to see it grow, you must give back into it and share it with everyone. Afterall, dancing and improvising is always more fun and rewarding with others to participate.
Travis can be found at Coffee Underground for Alchemy's Writer's Room shows
on Thursdays

 
or at the Sear's Shelter in McPherson Park where the Greenville Lindy Hoppers hold their weekly dances
 

and activities
.