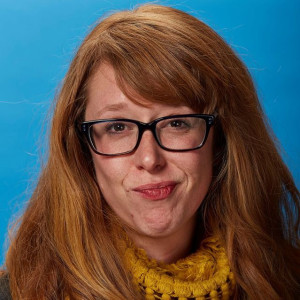 Training Coordinator and Performer
Nicole moved to the Upstate in February 2013 and is originally from Central Florida, where she graduated from the University of Florida with a degree in Business Marketing. Without any previous comedy or acting experience, Nicole enrolled in Alchemy's training program in April 2013 and joined the Company in September 2013.
Nicole has taken workshops with improv instructors and performers from iO, ImprovBoston, North Coast, the Peoples Improv Theater, ColdTown Theater, and DSI Comedy Theater. Nicole has been a member of Alchemy's Local Legends (Armando), Homage (improvised movie), Monolith (improvised one act play), Improv All-Stars and Gold Rush (short-form games), and Sketch Comedy teams, and was the Harry (improvised Harold) coach during the 2015-2016 season.
Off the stage, Nicole works as the Marketing and Public Affairs Specialist for Greenlink, Greenville's public transportation agency. She is also an organizing member of a women's book club, a mentor with Big Brothers Big Sisters, and on the Bike Walk Greenville Board of Directors.