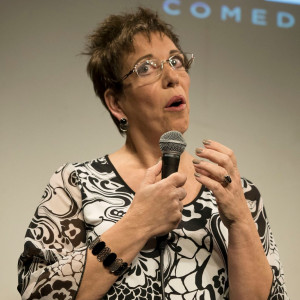 Performer
Mona Lisa tries to live up to her name by sharing smiles and laughs along the way wherever she goes. She accidentally found Alchemy in 2012 and considers it her play group and therapy group. (and source of many new friends).

She has found that going to Alchemy shows is great entertainment as well as real stress relief. Practicing improv is also great training for all other areas of life. As a real estate agent and home stager, she feels her improv work makes having difficult conversations easier and has made her a better listener.

Mona Lisa participates in the New South Comedy Festival every year and Carolina's Funniest Comic. She has taught improv at OLLIE at Furman and is available for corporate training.