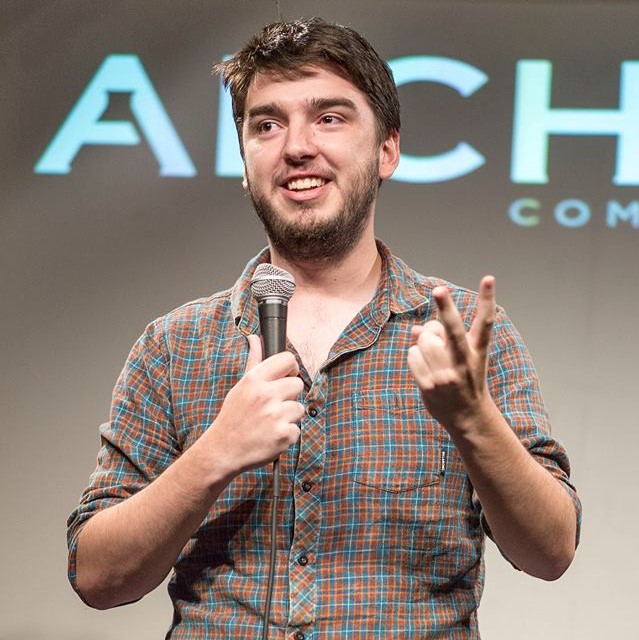 CageMatch Coordinator and Performer
Manus moved to South Carolina in 2013 to attend Clemson University and soon discovered improv when he joined Mock Turtle Soup, Clemson's best and only improv troupe. In his tenure with MTS, Manus held the positions of Vice President and eventually President. As President, Manus was responsible for the artistic direction of the troupe, which included leading workshops as well as managing the organization and execution of monthly shows on campus. He will graduate Clemson in 2017 with a degree in Sociology, which will also mark the end of four plus years with MTS.
Manus began taking classes at Alchemy in 2016 and joined the company soon after as a member of Smalltown and Mouthband, in its inaugural season. Since then, Manus has had to fight the urge to sing in every scene he's in. He also performs semi-regularly in Alchemy's King of the Mountain shows. Entering his second season with the company, Manus was given the opportunity to coach the new house team Dakota.
Aside from his experience with MTS and Alchemy, Manus has taken workshops with improvisers from the Second City, the iO Theater, Improv Boston, Magnet Theater, and UCB, as well as performed at comedy festivals across the southeast.
Aside from improv, Manus dabbles in stand-up from time to time, does some sports writing on the side, and enjoys seeing live music whenever possible.