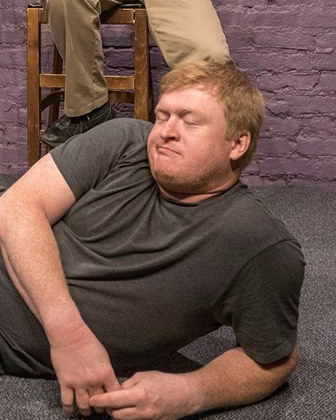 House Manager and Performer
Joshua left South Carolina in 2005 to join the Navy and travel the world. After living overseas and bouncing around for over a decade, Joshua settled in Greenville, SC. He works as a media specialist in the printing industry, which includes designing websites, designing printed materials, creating new products, handling design programs and equipment, and training.
Joshua has worked and lived an ever creative life, from painting and sketch to web design and layout design. In a new town with a need for an outlet of new self expression, he stumbled upon Alchemy Comedy and started seeing shows. Eventually, someone suggested he should take classes. Joshua began taking classes at Alchemy in 2016 and joined the company as a member of Smalltown.
Since then, he has brought his high energy and penchant for embracing the weird in every scene he is a part of. Aside from improv, Joshua has dabbled in sketchwriting, preforming and managing a theater. He is always willing to jump in and learn something new.