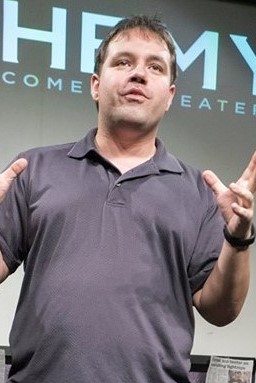 Teacher, Coach, and Performer
Jeremiah's love of improv began when he was 13 years
old when he attended an improv camp put on by Mock Turtle Soup,
Clemson University's improv troupe. He later did improv through high
school and college. He as trained with Mock Turtle Soup, IO Chicago,
Second City, and, of course, The Alchemy Comedy Theater. Alchemy has
been a blessing and a home for this performer. In addition to being an
improviser, Jeremiah is a trained writer and actor. He hopes to go to
graduate school for creative writing in the near future, already
having a BA in English from Clemson University.