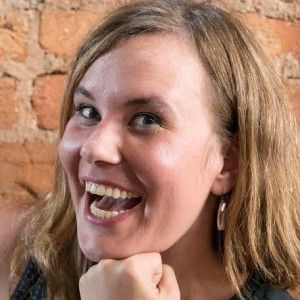 Performer
Once upon a time in a far-away land called Highfalls, NC, Jenn Maness starred as a bunny in her first grade production of something.
Fast forward 20-something years and a bunch of plays and skits later, and Jenn thought improv comedy sounded like a perfect blend of gut-warmingly (shh, that's totally a word) familiar and gut-wrenchingly frightening. She joined the company in 2016, much to the chagrin of her preschool-age daughter, who often reminds her – in the middle of a bit – to "just talk like Mommy."
When she's not performing with Alchemy on the Abraham or Haymaker teams or performing for her daughter, you can find Jenn working as a development professional, cheering on the Tar Heels and wondering why no one has turned Bruce Springsteen's expansive catalog into a Broadway musical yet.