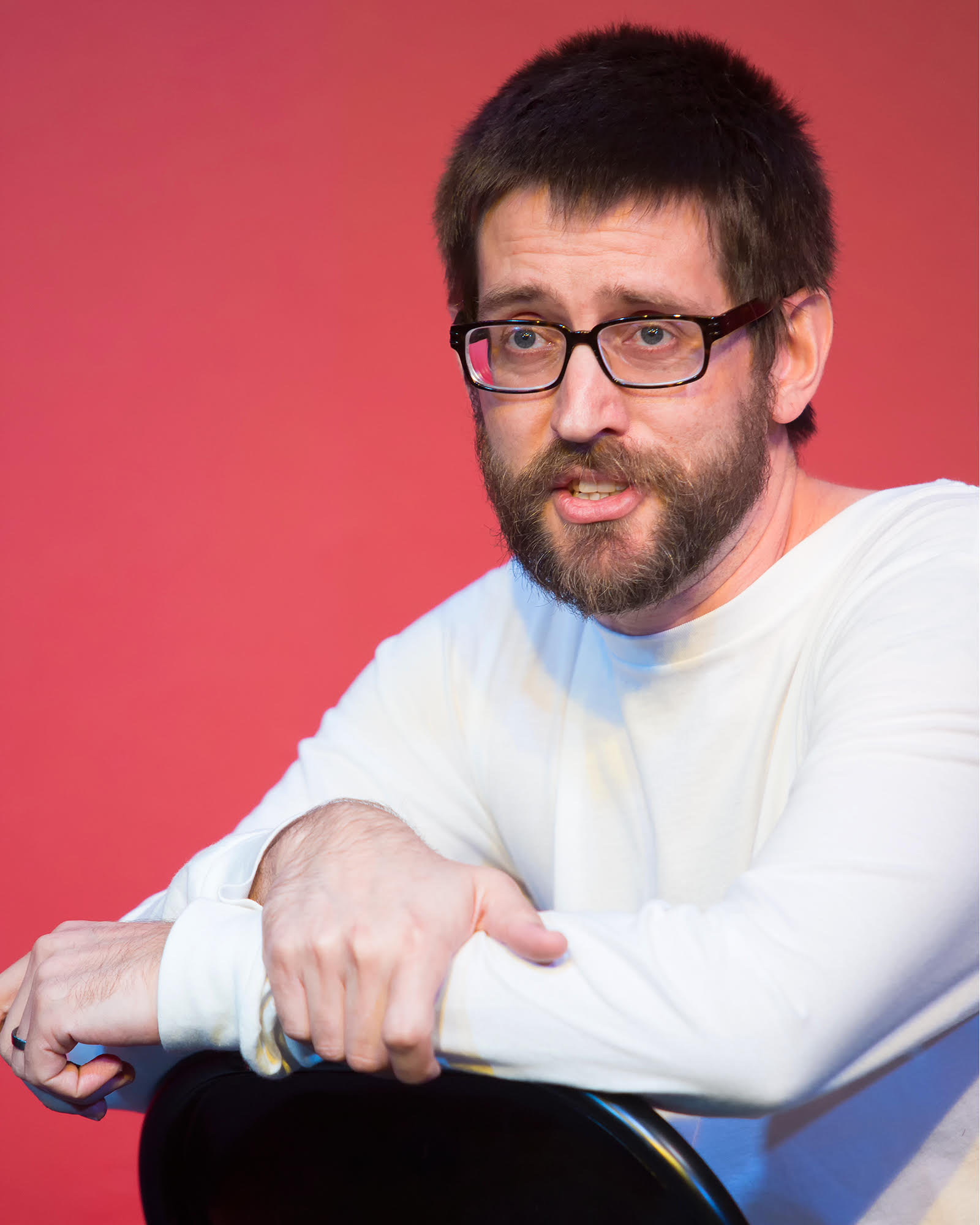 Resident Videographer and Performer
Jake Sharon likes to paint, ride bikes, watch TV, and do improv.

Jake has been doing improv off and on since 2006 or so. He initially graduated from Denver, Colorado's Bovine Metropolis Theater, where he was cast for both their house long form and short form teams. At one point, Jake was on 8 improv teams simultaneously. That was back when he was single and had time to do cool stuff all the time.

After he and his wife Callie Sharon (also an improvisor) moved to Austin, Texas, they studied at the Institution Theater. One time, Jake and some friends lit off firecrackers there and accidentally exploded a cinder block. While in Austin, Jake also had frequent performances at Austin's other improv theaters, Coldtowne, Hideout Theater, and The New Movement. Then one day there was a big flood in Texas. So Jake and Callie moved to South Carolina. They switched their barbecue from beef to pork.
In Jake and Callie's new home town of Greenville, South Carolina, they both graduated from Alchemy Comedy Theater.

They are the first married couple to be part of the Alchemy company. Perhaps one day, the Pisors will be the second (or third). Seriously, Brian Pisor: Get it together.