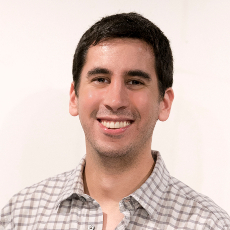 Performer
Charles found his way to the Upstate in September 2012. Raised in South Florida, he studied at the University of Florida and completed graduate school at Florida International University. Although initially jarred by it, he now embraces the use of "y'all" as an acceptable pronoun for the second person plural.
A lifelong comedy fan, Charles put the wheels in motion to move from spectator to performer by starting his training at Alchemy in the summer of 2015 and joined the company in March 2016. He has also started to test the waters of stand-up comedy.
Professionally, Charles keeps the fine people of South Carolina safe from communicable diseases and outbreaks as an epidemiologist. He's a good friend to have when the zombie apocalypse begins.